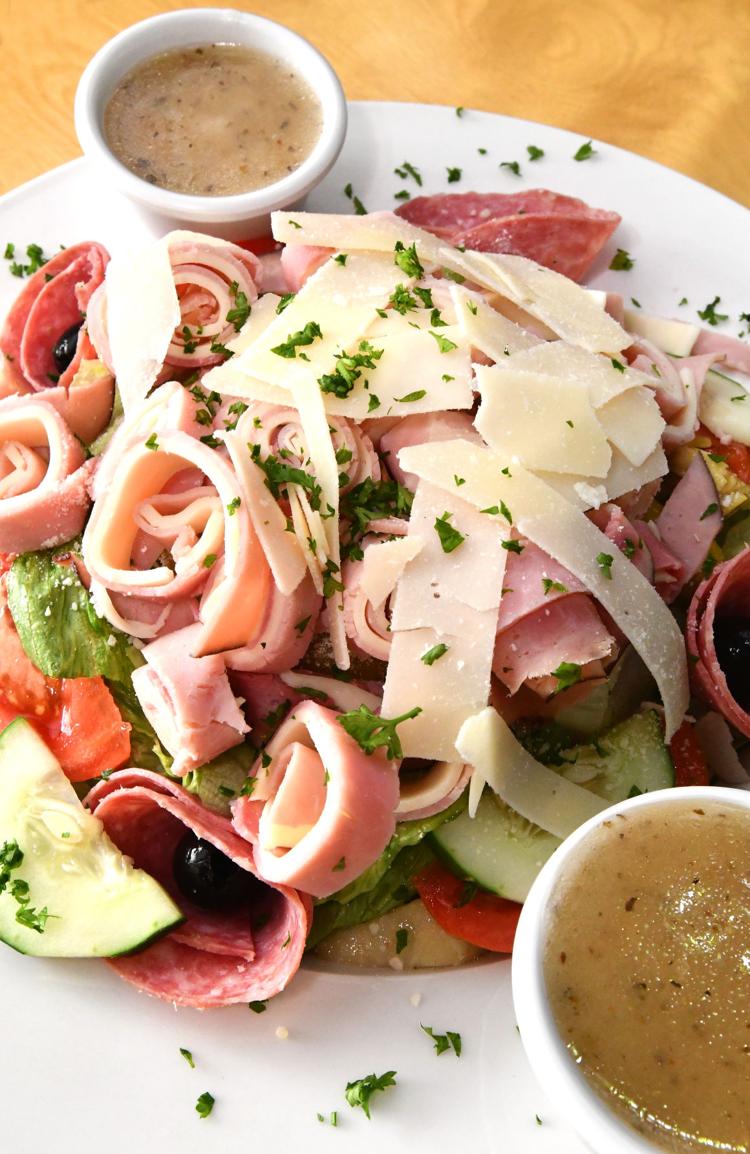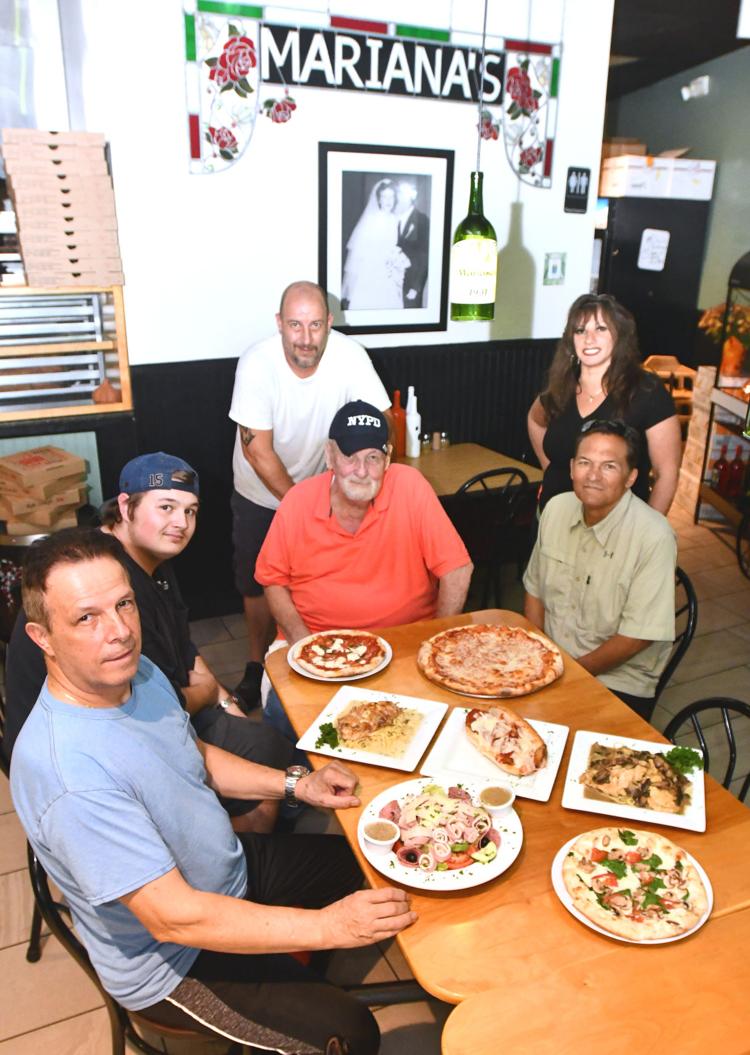 Thomas Flaherty segued from patrolling the highways for the Seminole Indian Tribe Police Department to perfecting pizzas and other tasty Italian dishes at
Mariana's The Stinky Rose Restaurant.
The former law enforcement office in Collier County for 25 years and in Citrus County before that, assumed ownership of the restaurant in the Shoppes of Citrus Hills earlier this year.
"We moved back here to be near family," he said, with his wife Doris, an employee at Forest Ridge Elementary School. Their son, Christian, lives in Orlando. A brother, Joe Flahery, is a Citrus County Sheriff's deputy.
"I'm enjoying the challenge," Flaherty said, referring to a whole new career in the restaurant business, but was quick to assure former customers that not much has changed on the menu and that all meals are still cooked to order.
"I think people who don't come here are missing out," he said when describing the cuisine from a lengthy menu featuring most any traditional Italian dish one might crave.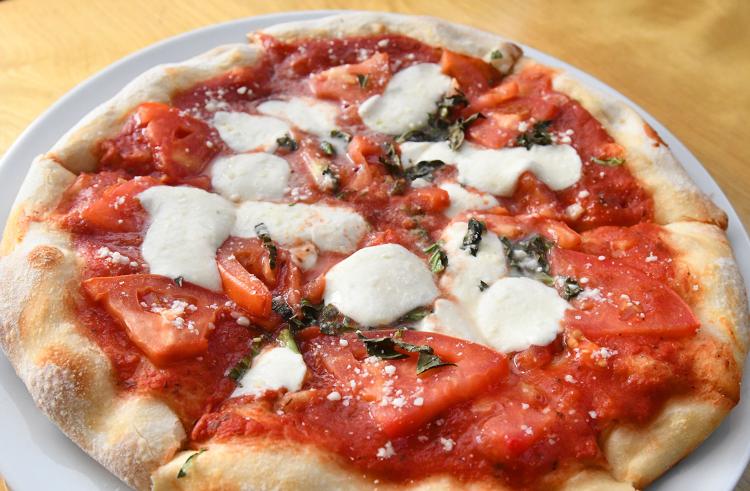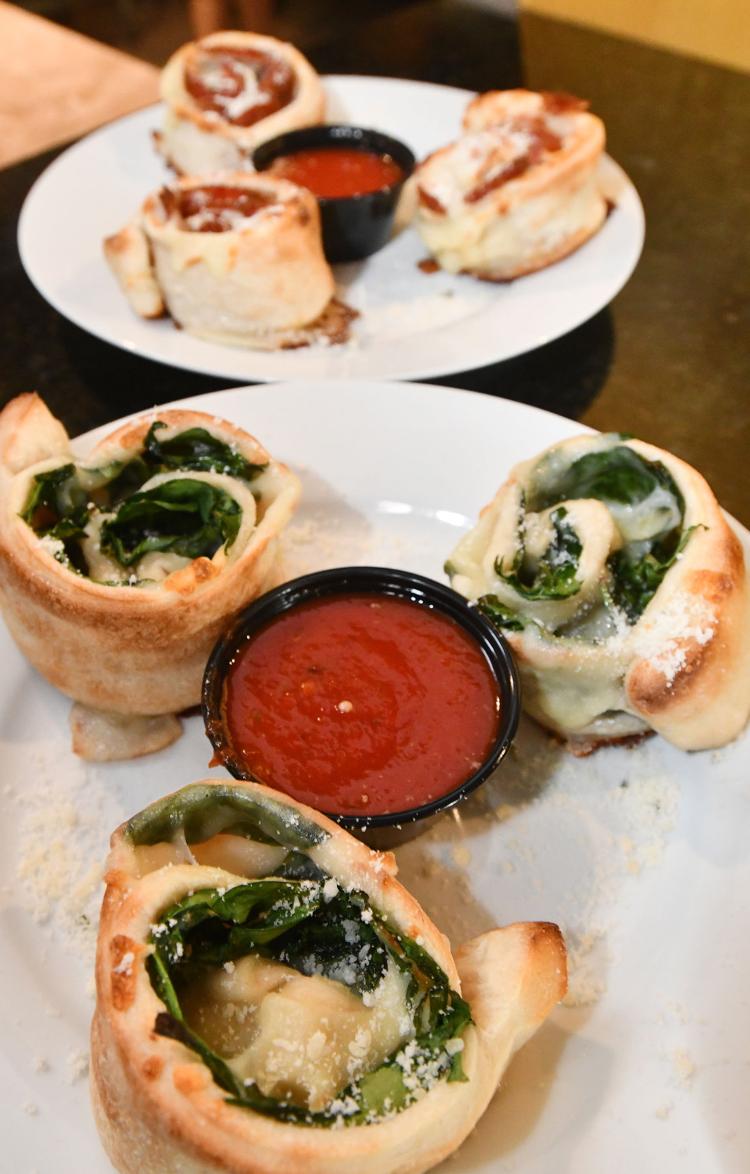 By chance, we met with Flaherty on National Pasta Day, an appropriate time to visit and sample a few choice items.
We started with bruschetta appetizers, one platter each of five large toasted chunks of Italian bread, heaped with fresh diced tomatoes, basil, onion and garlic, all topped with plentiful shaved Parmigiana and and a sprinkling of olive oil and Balsamic vinegar.
It was a meal on a plate and tongue-tingling delicious with a little extra Balsamic for dipping if one wished. It tasted, absolutely, exactly the way bruschetta should. A bargain at $6.99 each.
If there was a Mount Rushmore for bruschetta, this rendition would be featured.
That was followed by a meatball sub and an appetizer of eggplant in marinara sauce and Parmesan cheese sans bread. Both were worthy of praise.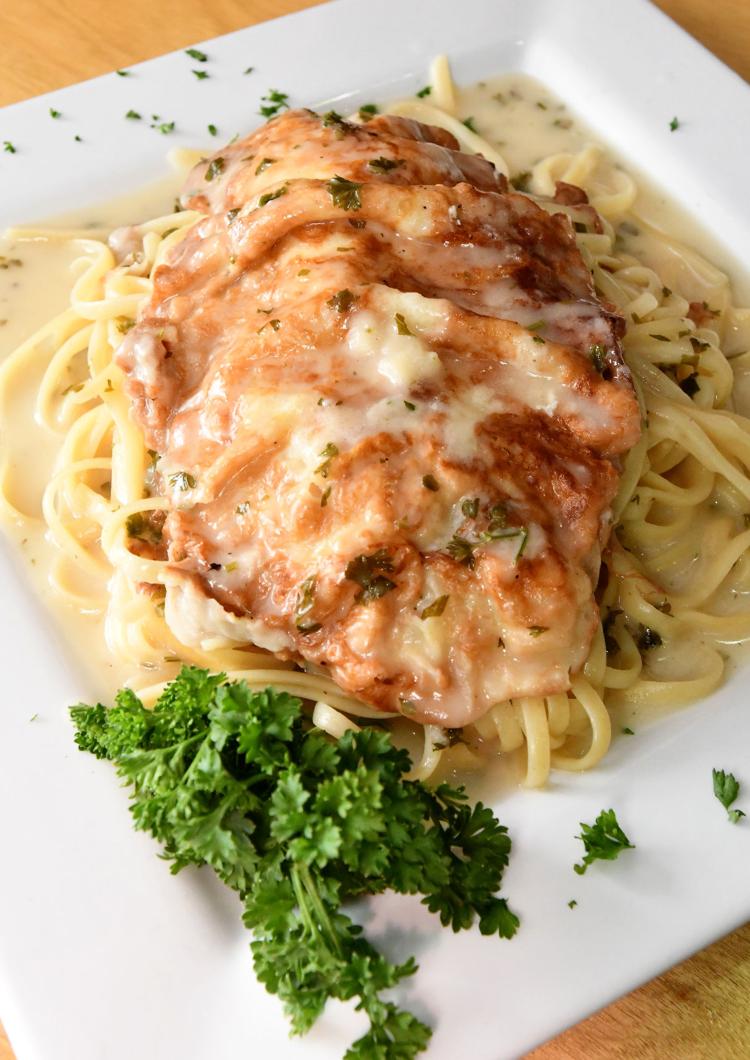 All the breads used at Mariana's are baked on site and the sauces are made daily, Flaherty emphasized — and it shows in the final results.
Though he said a couple of customer favorites are the Chicken Marsala and Shrimp Francese, there is a veritable bounty of other choices on this amazing menu with everything made from scratch.
There are 14 employees at Mariana's, most of whom stayed when the restaurant was sold to Flaherty, including "Chef Bob," who helms the kitchen.
Plenty of choices are available of items to anchor your meal, from seafood, veal, chicken and vegetables, all in various creations such as picattas, francese, fra diavolo (spicy), marsala, Alfredo and scampi, to name a few.
A long list of pasta dishes will make your mouth water, including linguine ala vongole with fresh sautéed clams in white wine, garlic and butter, $14.99; Orecchette Barese. stuffed sausage, broccoli rabe and garlic and Parmesan over orecchiette pasta, $13.99; and Treette Quattro Formaggi, an blend of four cheeses in rich cream sauce Gorgonzola, Fontina, Parmigiana, and Pecorino over choice of pasta, $14.99.
Add spaghetti, manicotti, ziti, lasagna, stuffed shells, ravioli and eggplant and you have a huge selection of pasta dishes,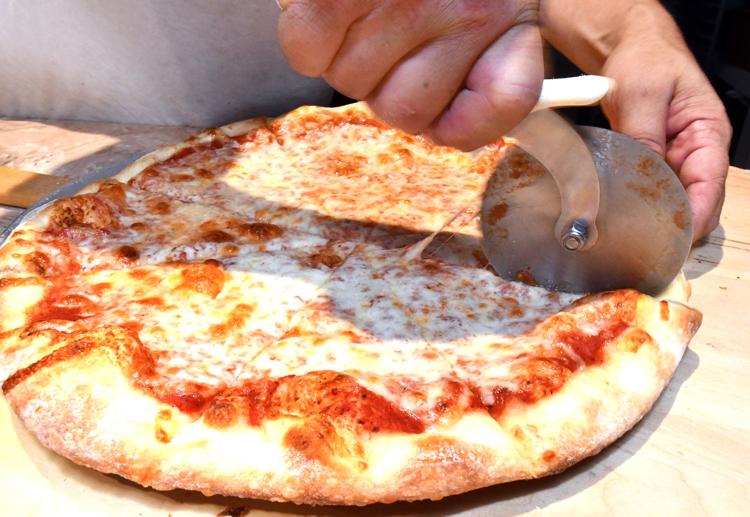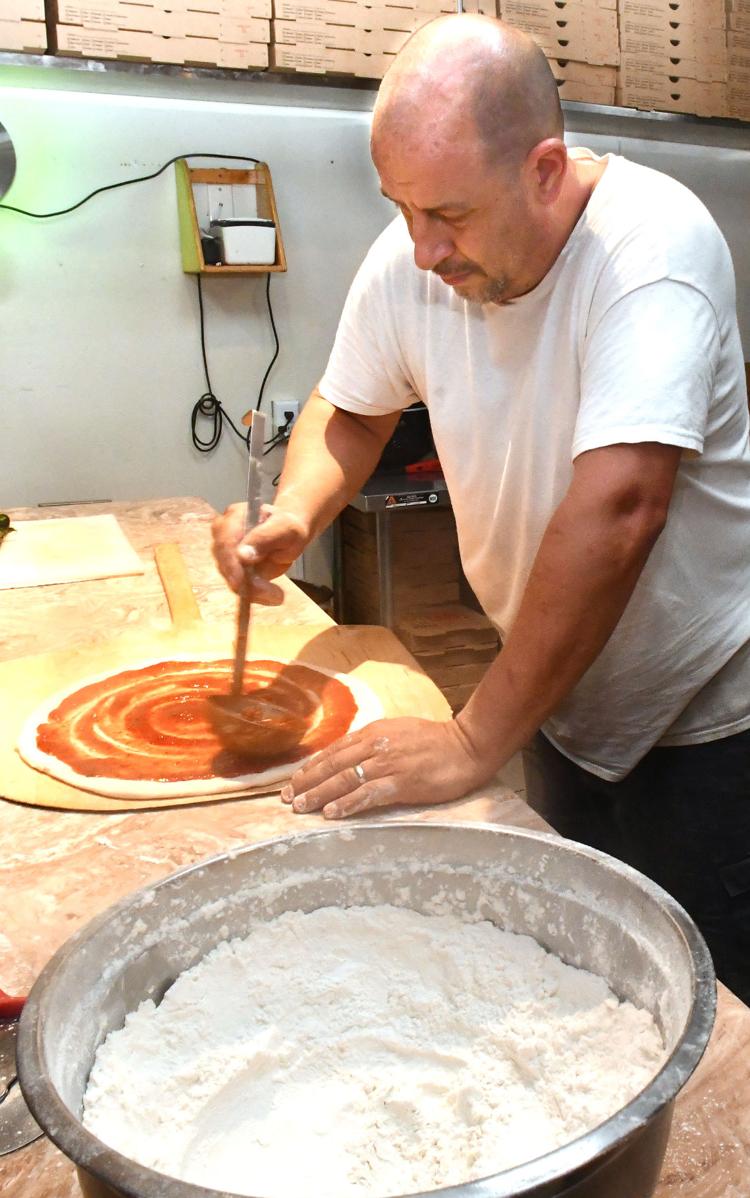 Lots of pizza by the slice or pie is also available with a list of 26 toppings to choose from, including capicola, artichokes, anchovies, eggplant and all the traditional items, plus specialty pizzas from $16.99 to $19.99.
Notable among the salad choices is the Insalata Mariana with mesclun and arugula topped with red peppers, walnuts, fresh orange slices and a citrus vinaigrette dressing, $6.99.
The house soup is pasta fagioli, plus a soup du jour, $2.99 and $3.99.
All entrées are served with choice of house salad or pasta fagioli and homemade bread with dipping oil.
Garlic is an important ingredient in traditional Italian cooking and the Stinky Rose in the restaurant name is what garlic bulbs are called in Italy.
The restaurant provides plenty of Mediterranean ambiance with booths upholstered with garlic bulb decor and pictures of families overlooking the seating for up to 58 guests.
Yes, there is a list of desserts. The ice cream Italian Bomba is imported from Italy and is a huge sphere of vanilla ice cream coated in chocolate with slivered almonds in each bite.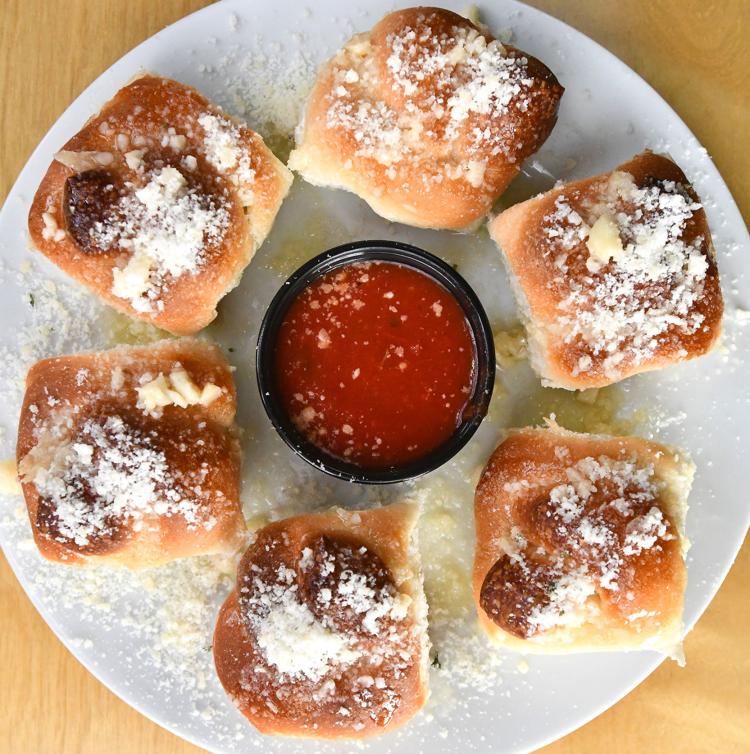 Other sweet finales are imported gelato, imported sorbet, limoncello and tiramisu — you might want to save space after your main meal.
Mariana's also supports the Pilot Club, the Lecanto Cross Country Track Team and a special "make your own pizza" event for schoolchildren.
Mariana's The Stinky Rose is in the Shoppes of Citrus Hills, 2685 N. Forest Ridge Blvd. (County Road 486). Hours are Monday through Saturday, 11 a.m. to 9 p.m., and Sunday from noon to 8 p.m.
For reservations, carry-out and information, call 352-270-8432. Major credit cards accepted.