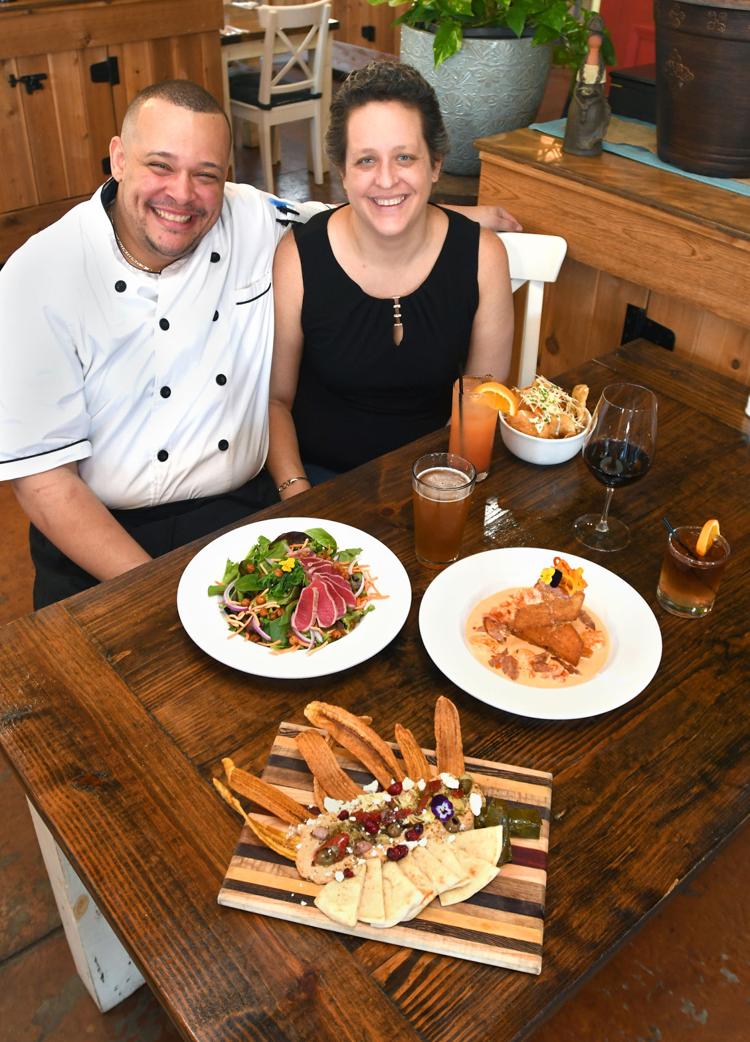 Virgin Islands natives Wallace Phaire and his wife, Stephanie Crosier, have set Wallace's at The Greenhouse on a new course with a revised menu and special events nights that showcase the chef's culinary skills.
The couple, who live in Ocala and plan to move to Crystal River soon, recently acquired The Greenhouse restaurant on U.S. 19 just south of the city and say they are delighted to be in the community.
The new menu at the attractive venue is both eclectic and down home with plenty of options for any tastes.
Phaire honed his skills at the Johnson and Wales Culinary Institute before embarking on his 20-year career as a chef, and said his menu reflects "some Caribbean twists" to traditional dishes.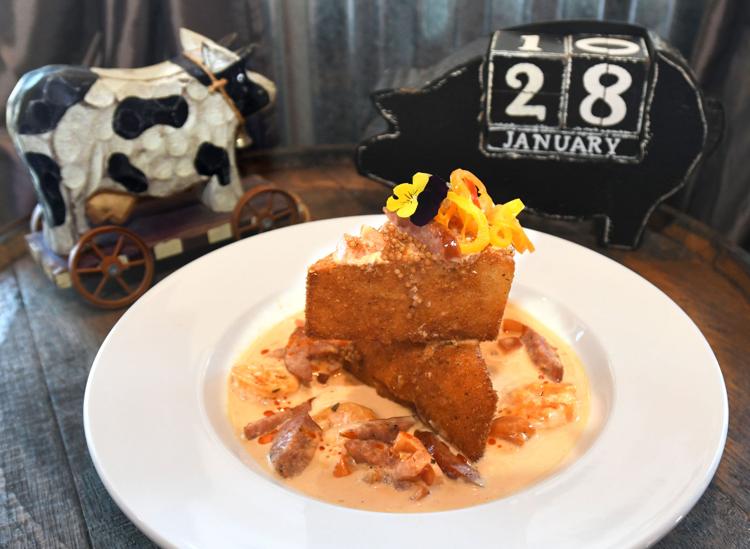 Dishes represent his Latin, French and Danish heritage, Phaire said.
The restaurant offers entrées such as Southern favorite shrimp and grits with Andouille sausage and Cajun cream sauce; cardamom duck breast; double-cut, hickory-dusted pork chop and blue cheese-encrusted beef fillet, to name a few items.
Lighter items include a Real Burger and a Beyond (meatless) Burger on brioche buns, grilled mahi mahi with preserved lemon remoulade; Reubens; and slow-braised brisket and grilled Gouda cheese with caramelized bacon jam — and that's just for starters.
A tempting array of salads — think Asian Chop Chop with sautéed shrimp, mixed greens vegetables and crunchy egg noodles with a mango wasabi vinaigrette, and Grilled Pork Belly Cobb Salad, two of the varied choices.
You can start your feast with the house French onion soup or the Chef's Soup of the Moment. The onion soup is a welcome experience in flavor with an abundance of sautéed onions, Swiss cheese and croûtons.
Appetizers, sure, named Nibbles: loaded house-made potato chips with shredded Parmesan; a sun-dried tomato and garlic hummus board; rice-stuffed grape leaves, flatbread and chickpeas dolmas; Calypso-spiced yucca fries and a cheese board topped with mango ginger Stilton, 4-year aged Gouda, Manchego, iceberg blue and more.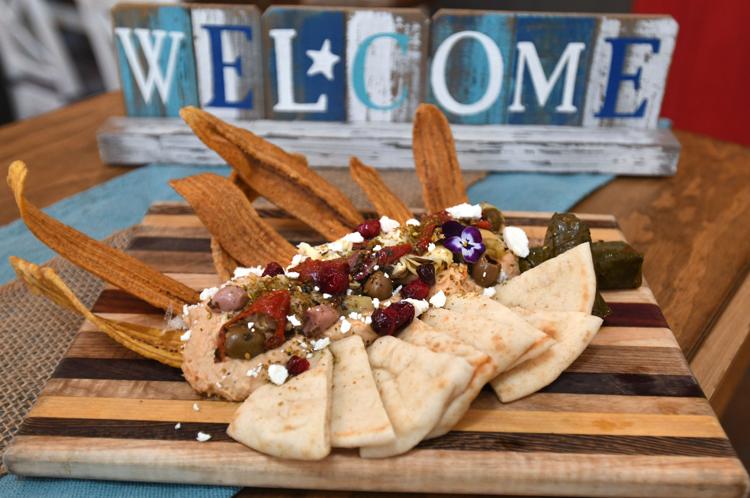 Part of the charm of The Greenhouse are the couple, who are personable and welcoming as they navigate the daily routine.
The couple has three children, Jamon, 22, who works at the restaurant; Madison, 6; and Marsden, 4. Stephanie previously taught at Forest Ridge Elementary School.
The sous chef is Josh Carol, whom Phaire said has served with him in that capacity for the past three years.
Phaire noted that the couple made a decision to open just four days a week so there is plenty of "family time."
Not the least of the attractions at the Greenhouse are the event nights once a month, and the February event falls happily just before Valentine's Day.
Next up is the Parisian Bistro Night, Tuesday, Feb. 11. Attendance is limited to 40 guests and is $90 per person. Call 352-503-7276 for reservations. Most other events range about $75.
The evening features a seven-course dinner with French wines served at each course, Phaire said.
The menu offers appetizers of gougeres (cheese puffs), escargot (Pernod cream, vol au vent); and country-style pork pate (pickled onions, cornichons and pickled onions.)
Plus, a tartlette with wild mushrooms, Brie, fig and herb salad.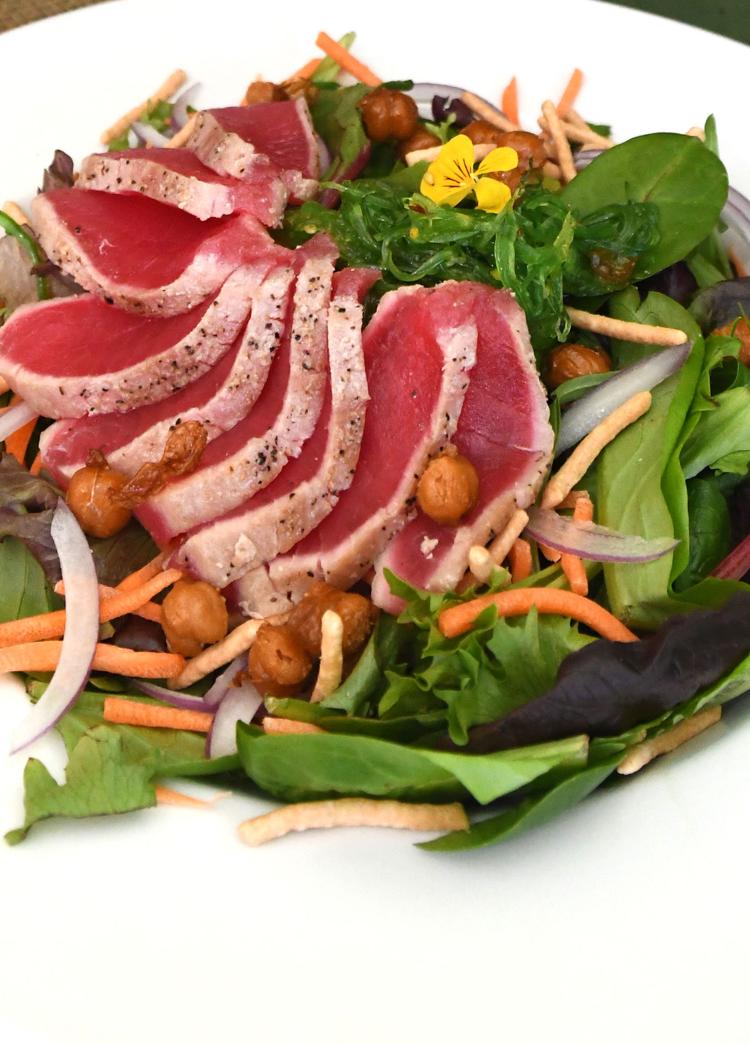 And the entree with braised lamb shanks and a cassoulet with homemade bread.
The meal will be completed with a sweet chocolate pot de creme with passion fruit jelly.
It should be noted that Phaire makes his own spice blends, including Cuban oregano, and said many of his meals are gluten free.
The restaurant offers a full bar separate from the dining areas that seats up to 40 guests at tables amid a rustic wood decor.
"I want you to come here for fun. I want you to come here and just enjoy yourself and try something different," Phaire said, when asked what he deems important to the restaurant's ambiance.
For the record, during a recent visit, I was unable to again resist a hearty bowl of the French onion soup ($6) with warm homemade bread, and my partner indulged in the shrimp and grits ($21). Both were superb.
The Phairs agreed that since opening, business is good.
"So far I haven't been let down," he declared, referring to his location choice.
Wallace's at the Greenhouse is on U.S. 19 between Crystal River and Homosassa. Hours are Wednesday through Saturday, from 11 a.m. to 9 p.m.
Call 352-503-7276 for information about reservations, carry-out and Door Dash delivery. Major credit cards accepted.