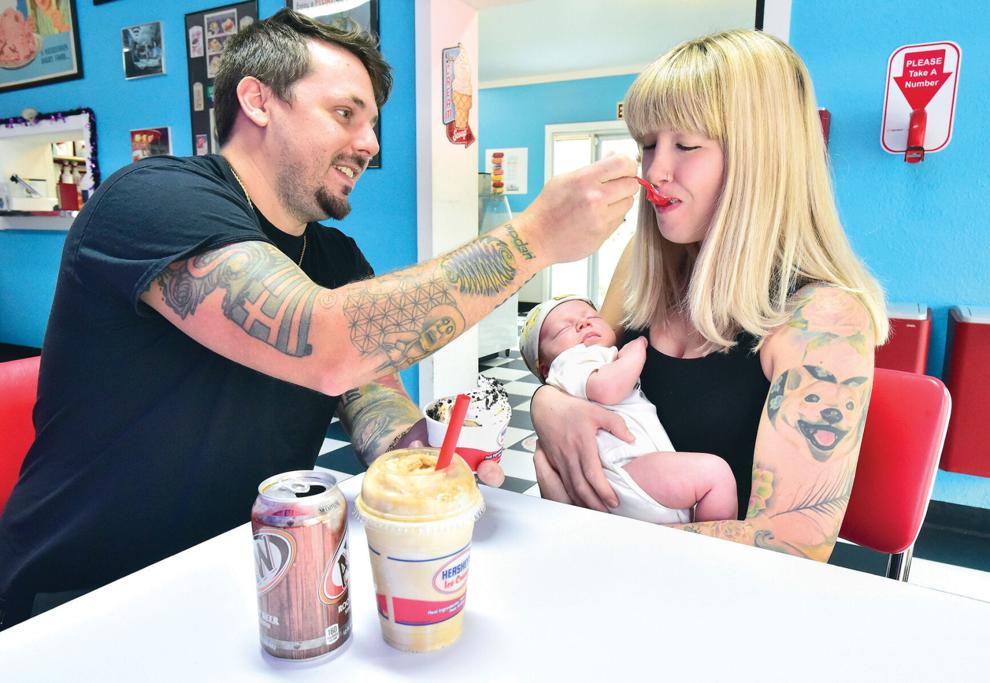 If you're Daniel and Lacey Moraetes, you open an ice cream shop in downtown Inverness and offer about 50 flavors, just to keep things interesting.
The couple opened their Pinecones Ice Cream Parlor in May 2020 in the same location as the former Ice Cream DR, 106 N. Pine Ave.
Lacey said she and Daniel were frequent visitors of the Ice Cream DR, and after the owners retired, "We were really upset. There's definitely a need for an ice cream shop downtown."
So, the couple talked to the landlord, and voila!
Actually, the transformation of one ice cream establishment to another took a little elbow grease. The Moraetes have moved the ice cream cases to the right side of the two-room building, and the left side is filled with tables, where patrons can indulge their ice cream cravings in the refurbished,'50s décor room.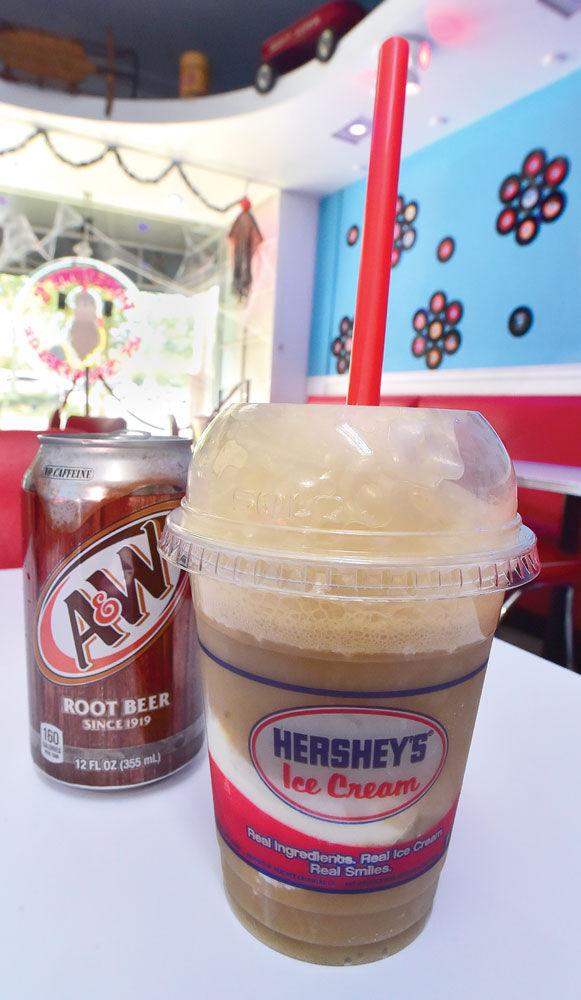 Lacey said her husband and she have expanded the number of flavors but have stayed with the brand – Hershey – that the Ice Cream DR offered.
Their ice cream offerings range from $2 children's cones or cups for pups, to $7.50 premium sundaes and $9 premium shakes, with many, many choices in between.
Many customized offerings are available, including Sacred Shakes, with toppings both inside and on top of the shake. "It's big enough to share," Lacey said.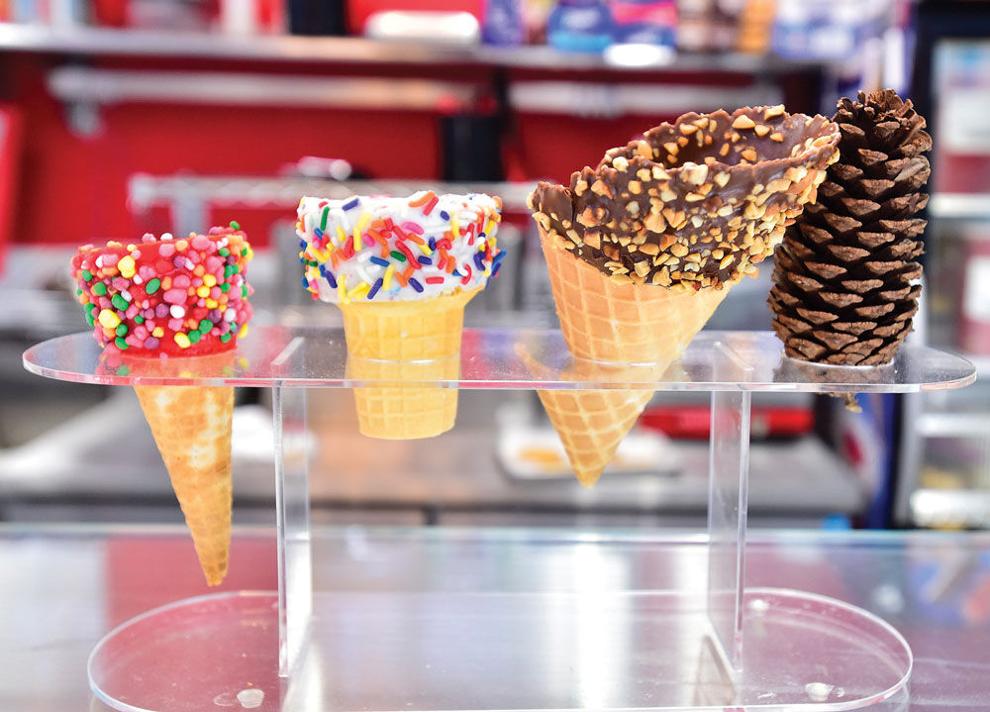 There also are brownie and cookie sundaes, ice cream floats, and espresso over ice cream – an affrogato.
The shop bakes brownies and such cookies as chocolate chip, double chocolate chip, oatmeal, peanut butter, sugar, and Snickerdoodles.
But the star of the operation is the ice cream, which includes most of the basic flavors, as well as such more unusual offerings as Cappuccino Crunch and Red Velvet.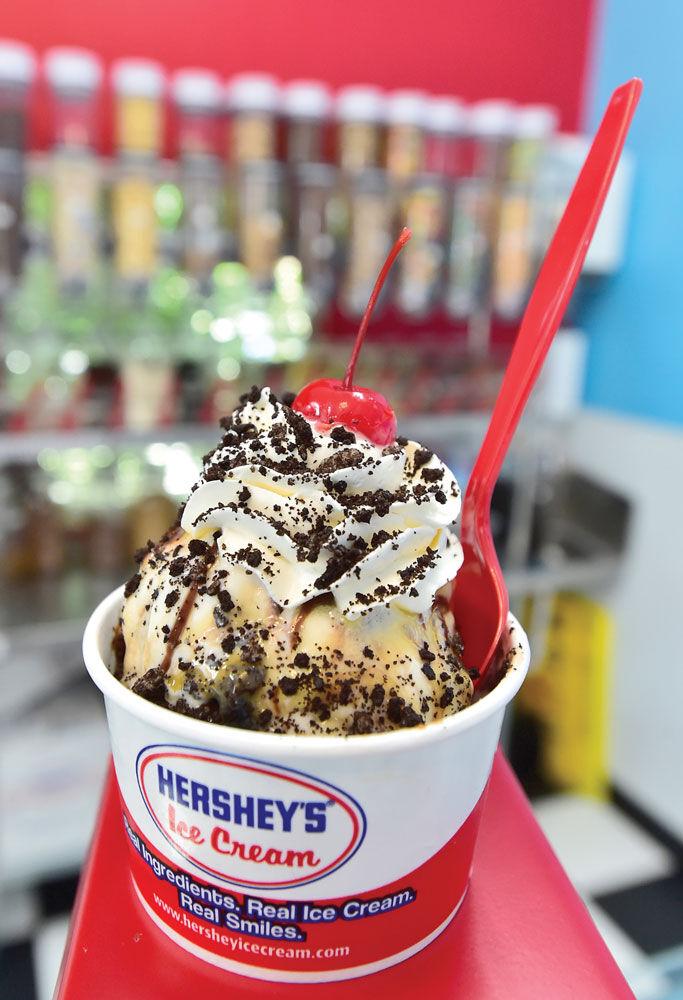 There's also Llamalicious, a blend of green and yellow cake batter ice cream with purple sugar cookie chips and pink swirls of frosting; Mystical Mermaid, a purple cupcake ice cream, with blue frosting and white chocolate flakes; and Key Lime Pie ice cream.
Lacey said her current personal favorite is Oatmeal Cookie Cravings, brown sugar cinnamon ice cream with caramel sauce, chocolate flakes, and oatmeal cookie crumbles.
There are vegan and gluten-free options.
Lacey and Daniel grew up in the area and run Pandora's Box Tobacco Shops in Inverness, Crystal River, and Brooksville.
"We're locals. We've been here our whole lives," Lacey said. "We love this town and we're here to stay. It's so exciting to be a part of Inverness," she said.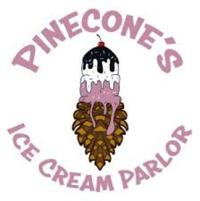 Locally owned ice cream shop - find us in downtown Inverness in the former Ice Cream Dr location.
Pinecones Ice Cream Parlor is open Sunday through Thursday, noon to 10 p.m.; Friday and Saturday, noon to 11 p.m. Call (352) 419-4187.