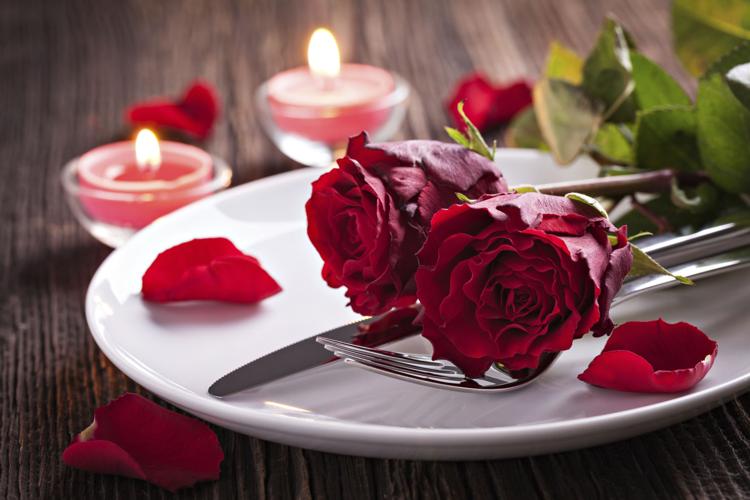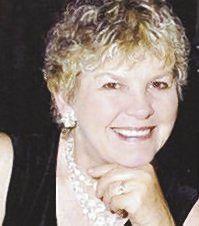 Tomorrow is the sweetest holiday in more than 40 locations throughout the world, including the U.S., as the annual tribute to St. Valentine sparks loving exchanges between couples and friends.
Blending nicely with the St. Valentine's Day holiday, February is also National Chocolate Month.
Candy, flowers, jewelry and romantic dinners at favorite restaurants are among the treats awaiting someone special today.
Our silver generation fondly recalls exchanging tiny conversation candy hearts with school chums back in the day. Many weddings are planned for this February event and it is a perfect time for sales of everything heart shaped.
A multitude of Valentine's Day activities and gifts will be shared in the 40 global locations which include: the Cayman Islands, Barbados, Mexico, India, Armenia, Mongolia, Russia, Thailand, Japan and Haiti, to name some of the sites.
Cards — romantic and humorous, new and old fashioned — also abound on
Valentine's Day and although the trend began modestly in about the fifth century. Even Shakespeare eventually got into the act when in "Hamlet," Ophelia had these lines:
"To-morrow is Saint Valentine's day, All in the morning betime, And I a maid at your window, To be your Valentine."
Instead of planning a night on the town, many will simply observe the holiday at home with special recipes for a loved one. Today's Over Easy offers a few ideas for simple celebrations, including something unique for those who wish to toast the day:
CHOCOLATE CHAMPAGNE TRUFFLES
Ingredients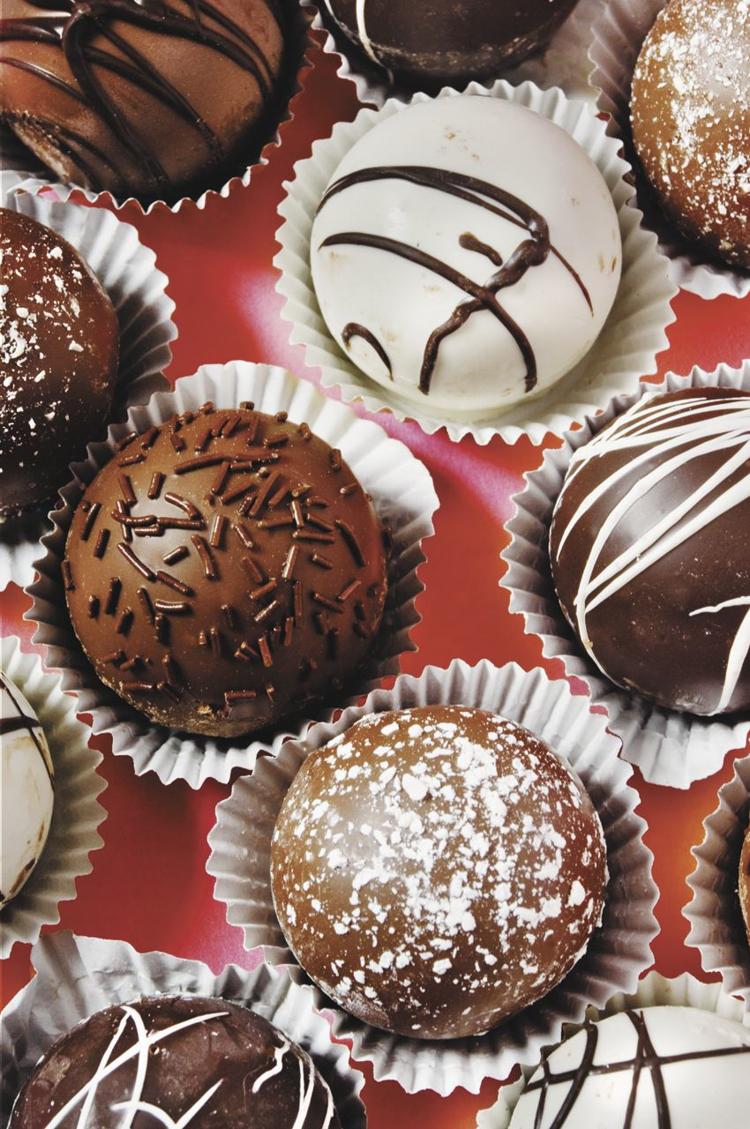 10 ounces semisweet chocolate, coarsely chopped
3/4 cup heavy cream
1 tablespoon sugar
1/8 cup champagne
1 16-ounce bag semisweet chocolate chips
Edible gold leaves (optional)
Instructions
Line a baking sheet with parchment paper.
Place the chopped semisweet chocolate in a medium-size bowl. Set aside.
Combine the heavy cream and sugar in a saucepan and bring the mixture to a boil over medium-high heat, stirring occasionally. Immediately pour the hot cream mixture over the chopped chocolate. Let it sit for 1 minute then gently whisk until the chocolate has melted. Pour the champagne into the chocolate mixture and whisk gently until incorporated. Cover with plastic wrap and refrigerate for 4 to 5 hours, or overnight.
Using a small ice cream scoop, scoop the chilled mixture into balls onto a baking sheet. Refrigerate the truffles for 2 hours. Place all but a 1/2 cup of the chocolate chips into a heat-safe bowl. Set aside.
Bring 3 to 4 cups of water to a boil in a saucepan. Turn off the heat and place the bowl with the chocolate chips on top of the saucepan. Let it sit for 3 to 5 minutes. Lightly whisk the chocolate chips until melted. Remove the bowl from the saucepan, add the reserved 1/2 cup of chocolate chips, and whisk until completely melted.
Dip the truffles in the melted chocolate and place them on a baking sheet lined with a new piece of parchment paper. Let the truffles sit until the chocolate has completely hardened. Serve immediately or cover and refrigerate for 2 days.
— Courtesy QVC, David Venable
STRAWBERRY SORBET CHAMPAGNE FLOAT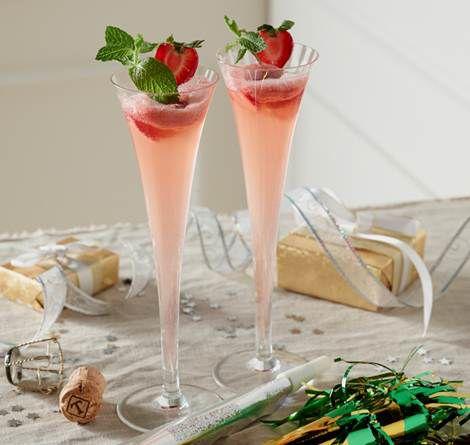 Ingredients
2 pounds strawberries,
tops removed
1/4 cups sugar
Juice of 1 lemon
1/2 teaspoon salt
1/2 teaspoon vanilla extract
1/4 cup fruit juice (berry, white grape, apple, etc.)
1 bottle champagne or sparkling wine
Fresh mint sprigs (optional, garnish)
Strawberry slices (optional, garnish)
Instructions
Place all of the ingredients, except champagne and garnish, into a sauce pot, and simmer on low until berries soften. Remove from the heat and let cool.
Once cool, transfer the mixture into a blender, and purée until smooth. Strain out the seeds. Pour puréed sorbet base into ice cube trays, and freeze until ready to use
To assemble the floats, pour champagne or sparkling wine into flutes, filling approximately 3/4 of the way full. Remove the sorbet cubes from the freezer, and purée in a blender until smooth. Add a small amount of juice, if necessary, to blend. Scoop into prepared flutes and garnish with strawberry slices and fresh mint (if desired).
— Courtesy QVC,David Venable

CREAMY SHRIMP SCAMPI DIP
Ingredients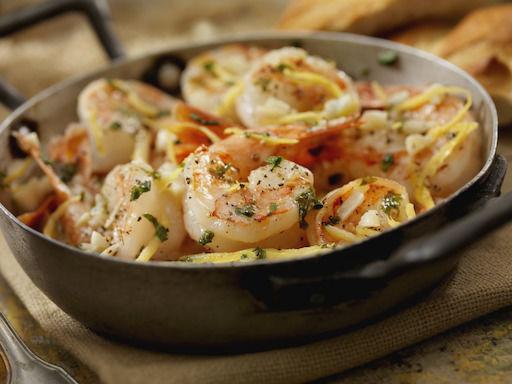 8 ounces cream cheese, at room temperature
1 cup shredded part-skim mozzarella
1 cup sour cream
1/2 cup mayonnaise
1/2 cup grated Parmesan
4 tablespoons plain dried breadcrumbs
Kosher salt
2 tablespoons unsalted butter, plus 1 tablespoon melted unsalted butter
1 pound large peeled and deveined shrimp, tails discarded, cut into 1/4-inch pieces
6 cloves garlic, thinly sliced
Large pinch crushed red pepper flakes
1/2 cup dry white wine
1/2 cup fresh parsley leaves, finely chopped
1 teaspoon lemon zest
Instructions
Combine above ingredients and serve with slices of crusty bread and/or crackers.
— Adapted from a Food Network recipe by Citrus County cooking enthusiast