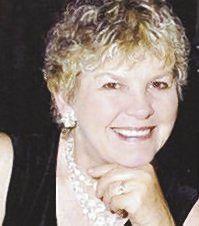 As of Monday this week, it appears Floridians may be contending with a tropical system by the time you are reading this column. As of Monday, there was an 80% chance of storm development in the northern Gulf of Mexico.
It's been a pretty quiet Atlantic hurricane season so far, but the storms are winding up with another large system exiting Africa early this week.
If you wonder why I mention this on Flair For Food, it's because food and water will be uppermost in your minds if we get a share of what is inevitably coming this summer and fall.
Having been through a few such storms since moving permanently to Florida in 1978, I am beginning my checklist of food items and other essentials to have on hand starting NOW.
That includes:
■ Having spare batteries for our LED lanterns (so important in a power loss), spare batteries for other devices, a list of important phone numbers, lots of clean water (at least a gallon a day per person), up-to-date medicine supplies, vehicles topped off with gas and an all-weather radio if possible.
■ Also, clearing outdoor items from near your home that could be blown around and cause damage, having a battery operated heating device for warming foods or an outdoor grill with charcoal in place.
■ Filling the bathtub with water and having buckets on standby for flushing toilets amid lack of electrical power.
■ And, not the least, stocking the pantry with items that can be easily heated or eaten cold if necessary.
The above is really a short list and most folks will have other things to add to ensure they will be as safe and healthy as possible during a tropical storm event. Make sure the elderly and children are accounted for and cared for.
Do check with www.sheriffcitrus.org/citrus-county-disaster-preparation.php for county information about plans and shelters and www.floridadisaster.org for state information.
The above is not all the information you might need, but it is a jumpstart. In the meantime, here are a few more easy recipes you might like:
QUICK CORN ON THE COB
Easy corn on the cob: Clean 4 big ears and rinse them in cold water. Quickly roll each one up in a sheet of wax paper twisting the edges. Then microwave them for about 7 to 8 minutes on high. Remove wax paper, insert corn skewers and roll in butter.
ICE CREAM IN A JAR
1 cup heavy cream
1 1/2 tablespoons sugar
1/2 teaspoon pure vanilla extract
Pinch of salt
Pour all ingredients into a Mason jar and close lid tightly. Shake jar until the cream thickens and almost doubles in size, about 4 to 5 minutes. By then, it should be opaque and coat a wooden spoon. Freeze for three hours or until hardened. Note: Great summer project for kids.
OLD-FASHIONED HOMEMADE EGG NOODLES
1 cup flour
1 teaspoon salt
2 beaten eggs
1 egg shell of water
Mix thoroughly and add more water if dry and not a cohesive ball or more flour if sticky. Roll out super thin on floured surface and cut into thin strips. Add to boiling chicken broth.
Julianne Munn is the food writer for the Citrus County Chronicle. Email her at bonnyblu1@hotmail.com.