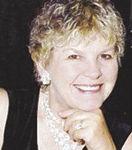 Most everyone is now thinking about and anticipating delicious dishes for Thanksgiving and the following long weekend on the horizon.
Today's Over Easy features a special recipe from Anne Overcash, co-owner with her husband of the historic Shamrock Thistle & Crown Bed & Breakfast in South Marion County, where I spent a memorable two days recently.
Anne's family recipe would be a wonderful choice for a brunch during the long Thanksgiving holiday weekend and a unique departure from the lavish spread of Thanksgiving Day:

IRISH CREAMED EGGS
Ingredients
4 eggs
2 English muffins
4 slices of turkey bacon
3/4 cup sliced mushrooms
3 to 4 green onions, chopped
1/2 cup of Asiago cheese, grated
1/2 stick of butter
1 tablespoons white flour
1 cup milk
1/2 teaspoon black pepper
Instructions
Hard boil eggs and peel. Melt butter in frying pan on low heat. Add flour and blend. Add milk and pepper until thickened.
Heat bacon under broiler or stove top. Lightly toast 2 muffins halves.
Place two muffin halves on each plate. Layer with the following: Two slices of bacon on each. Then sliced eggs. Drizzle with cream sauce and add mushrooms, green onions and cheese. Two servings. Slainte!

IRISH GOLDEN ROAST POTATOES
Ingredients
8 medium white potatoes
1/2 cup cooking oil
Salt and oregano (if desired)
Nonstick cooking spray
Instructions
Heat oven to 425 degrees. Peel potatoes and boil until 3/4 soft. Place cooked potatoes on a spray-coated roasting pan. Drizzle with oil.
Lightly salt and pepper with oregano, if desired. Bake at 425 degrees for 30 minutes until golden. (Potatoes will be very hot inside.) Can be eaten with butter, salt and pepper or drizzled with brown gravy.
("Recipe is a family tradition going back generations" — Anne Overcash)
And following are some ideas to add to your Thanksgiving spread next Thursday:

REALLY EASY CORN PUDDING
Ingredients
1 can each whole kernel and cream-style corn
1 stick butter, melted
2 eggs, beaten
1 box Jiffy corn muffin mix
1 cup shredded cheddar cheese
Instructions
Mix all together and bake at 350 degrees for 30 minutes. Double recipe for more servings. Our time-tested favorite corn dish.
CANDIED SWEET POTATO CASSEROLE
Ingredients
1/2 cup firmly packed brown sugar, divided
2 tablespoons orange juice
2 teaspoons pure vanilla extract
1 1/2 teaspoons pumpkin pie spice, divided
3 pounds sweet potatoes, peeled and cut into 1-inch pieces
4 tablespoons butter, divided
1/4 cup flour
1/2 cup chopped pecans
2 cups miniature marshmallows
Instructions
Preheat oven to 375 degrees. Mix 1/4 cup of the brown sugar, orange juice, vanilla and 1 teaspoon of the pumpkin pie spice in large bowl. Add sweet potatoes; toss to coat. Spoon into 13-inch by 9-inch baking dish. Dot with 2 tablespoons of the butter. Cover. Bake 45 minutes or until potatoes are slightly tender.
Meanwhile, mix flour, remaining 1/4 cup brown sugar and remaining 1/2 teaspoon pumpkin pie spice in medium bowl. Cut in remaining 2 tablespoons butter with fork until crumbly. Stir in pecans and marshmallows.
Remove casserole from oven and stir gently to coat potatoes in syrup. Sprinkle evenly with marshmallow-crumb topping. Bake, uncovered, 7 to 10 minutes longer or until potatoes are tender and topping is golden brown.
(Courtesy of Bill Crawford, family friend in North Carolina)
CRANBERRY NUT SALAD
Ingredients
2 packages strawberry or cherry Jell-O
1 bag fresh chopped cranberries
2 cups sugar
1 medium apple, diced
1/2 to 1 cup pineapple tidbits, well drained (optional)
1 cup chopped pecans or walnuts
1 16-ounce can of whole cranberries
Orange zest from 1 orange
Instructions
Make gelatin according to package directions and chill until almost firm in 9-inch by 11-inch dish or pan. Add remaining ingredients, mix and allow to completely set. Cut in squares for individual presentations with a dollop of salad dressing on top of each serving.
GREEN BEAN PECAN CASSEROLE
Ingredients
2 pounds fresh green beans
1 cup pecan pieces
1 pound cremini mushrooms, sliced
2 teaspoons fresh thyme, chopped
1/2 cup red onions, chopped
3 cloves garlic, minced
3 tablespoons all-purpose flour
2 1/2 cups fat free milk
1/2 cup fried onion topping or to taste
Kosher salt and fresh cracked pepper, to taste
1/4 cup unsalted butter
Instructions
Preheat oven to 375 degrees and pre-heat a large, non-stick pan over medium-high heat along with 1 tablespoon of butter. Add the mushrooms and cook for 7 minutes, until the moisture has evaporated and they are slightly golden in color. Reduce heat to medium and add the onions, thyme, garlic, 1/2 teaspoon salt, a couple of cracks of pepper, and cook for 5 minutes more. Set side.
Cook the green beans in a large pot of salted boiling water for 3 minutes, drain and transfer to an ice water bath for 3 minutes, drain and set aside.
Meanwhile, make the cream sauce by melting 3 tablespoons of butter in a medium-size pot over medium heat and then add the flour. Cook for 3 to 5 minutes, stirring the whole time, until the flour is medium blond in color. While whisking, add the milk and cook for 7 minutes, or until sauce has thickened up a bit and is saucy.
Place the green beans in a large bowl, cover with the mushroom mixture and pour all the cream sauce on top. Mix well, place in a 9-inch by 13-inch baking dish, arrange in one even layer and cover tightly with tin foil. Bake in oven for 25 minutes, remove tin foil and bake another 15 minutes. Cover with chopped pecans and fried onions and bake for 10 minutes until the pecans are toasted and the edges of the casserole are bubbling. Serve immediately or set aside for later and re-heat in the oven, enjoy!
(Courtesy of American Pecan Association)