It seems I've developed a special relationship with Stouffer's frozen dinners. I want you to know it didn't happen lightly, but was born out of necessity by a miserable physical condition that slammed me with existential pain.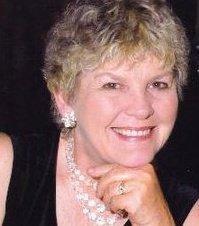 Now, I really enjoy cooking. I'm addicted to discovering new recipes, exploring new tastes and serving food adventures to my family and friends — some successful, some not so good.
Hate to admit it, but I was someone who used to speed up my cart past the array of frozen meals lavishly displayed in supermarket refrigerated sections, purporting that anything pre-made was only a poor example of the real dining pleasures I could concoct in my own kitchen.
Then not too long ago, fate turned that all around. Woke up one morning with the most excruciating pain I had nearly ever experienced — including childbirth and an industrial strength toothache!
I could barely walk and every time I tried to move my right leg, I howled with agony. It was unrelenting and offered no respite. Nothing helped. Not lying down, relaxing in a recliner, nor a variety of traditional pain meds.
Naturally, I was sure I must have some mysterious disease that was conspiring to keep me from my cooking labors, though I struggled valiantly to get decent meals on the table and haunted carry-out substitutes.
In desperation I took to good old Google to research this agonizing pain that showed no mercy and daily threatened to scorch my reputation as a good cook. There was no definitive answer.
In the meantime, old standbys such as chocolate chip cookies were a miserable failure when in haste to get out of the kitchen they turned out flat and tasteless after I accidentally substituted baking power for soda in the recipe.
And that was just the first of many kitchen failures as I limped back and forth from the pantry to the fridge to the range attempting to produce something edible quickly before being overtaken by howls of pain.
Then one awful day I consulted with my physician's assistant (PA), who calmly replied "oh, yeah, that's pain from your lower back and sciatic nerve." She admitted it is truly one of the worst pains one can have, with little in the way of any quick fix remedies.
"Thanks a lot," I replied, "but I am desperate. I can't walk, I can't cook, I can't do ANYTHING!"
She sympathized, emphasized and finally ordered a healthy injection of something wonderful that helped ease the misery for nearly six hours or so. Bless her heart.
But like a reoccurring nightmare, the pain returned in full magnitude and I was again left to cope with mealtimes.
That's when I slowed down my grocery cart and finally perused the frozen supermarket dinners.
I fell in love with Stouffer's Stuffed Green Peppers in a rich tomato sauce, about an hour from oven to table and truly tasty. After calculating how long it would have painfully taken me to prepare this wondrous dish amid the pain, I knew I had hit the motherlode of easier living.
That led to experimenting with other frozen time and toil saver meals and for right now, I am thankful for the folks at Stouffer's and other brands for helping me through this ongoing painful plight.
Oh, I still manage to whip up a mean lemon merengue pie, a savory slow cooker pot roast and several other meal favorites from time to time amid moans and groans, but until I find a fix for that wicked sciatic nerve, hail to frozen oven meals!
Hoping none of Over Easy readers are in painful disarray, here are a couple of recipes you might like to try:
Corned Beef and Cabbage Bake
1/4 cup butter, cubed
4 cups cabbage, chopped
3/4 cup onion, chopped
1 teaspoon caraway seed
12 ounces deli corned beef, chopped
8 ounces Swiss cheese, shredded
1/4 cup Thousand Island dressing
2 tubes buttermilk biscuits
In a large skillet, melt the butter; stir in the cabbage, onion, and caraway seeds. Cover and cook over medium heat for 8 to 10 mins or until the cabbage is crisp tender, stirring occasionally and set aside. Meanwhile, in a large bowl, combine the corned beef, Swiss cheese, and salad dressing.
Separate the biscuits; place 10 biscuits in each of 2 ungreased 9-inch round baking pans. Press the biscuits onto the bottom and halfway up the sides of the pans. Add cabbage mixture, top with the corned beef mixture.
Bake, uncovered, at 350 degrees for 20 to 25 mins or until heated through and biscuits are golden brown. Cut into wedges.
— Courtesy Debi Schul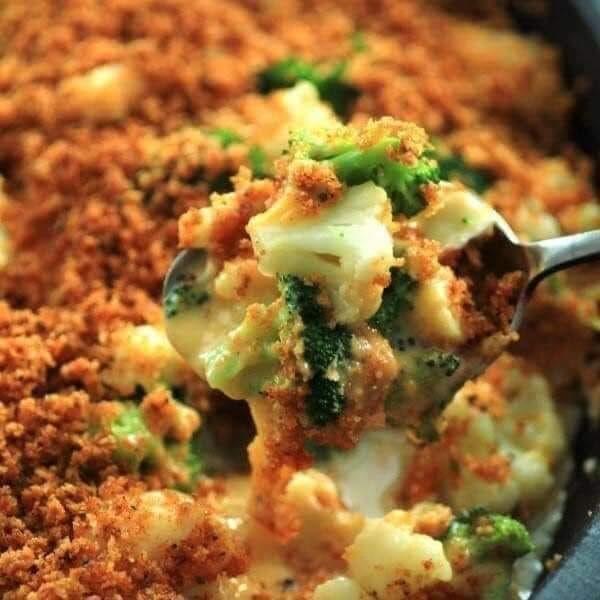 Broccoli Cauliflower Cheese Bake
(Nice side dish for Thanksgiving)
1 pound broccoli florets
1 pound cauliflower florets
1 cup panko crumbs
1/4 cup melted butter
1 teaspoon thyme
1 teaspoon oregano
1 teaspoon smoked paprika
1/2 teaspoon cayenne pepper
1 teaspoon black pepper
1/2 pound Velveeta cheese, cubed
1/4 pound Camembert cheese, cubed
In a large pot of salted boiling water, blanch the broccoli and cauliflower for 3 minutes. Drain and place immediately in ice water. Drain again and place on paper towels to dry.
In a small bowl, add the panko crumbs, butter, thyme, oregano, paprika, cayenne and black pepper. Mix until well combined. Set aside.
Preheat oven to 450 degrees. In a medium-sized casserole dish (8 inches by 8 inches) sprayed with cooking spray, add the broccoli, cauliflower, Velveeta and Camembert. Top with the panko crumb mixture. Wrap with foil and bake for 15 to 20 minutes.
Remove the foil in the last 5 minutes to brown topping. Let rest 5 minutes before serving.
Julianne Munn is food writer for the Citrus County Chronicle. Email her at bonnyblu1@hotmail.com.