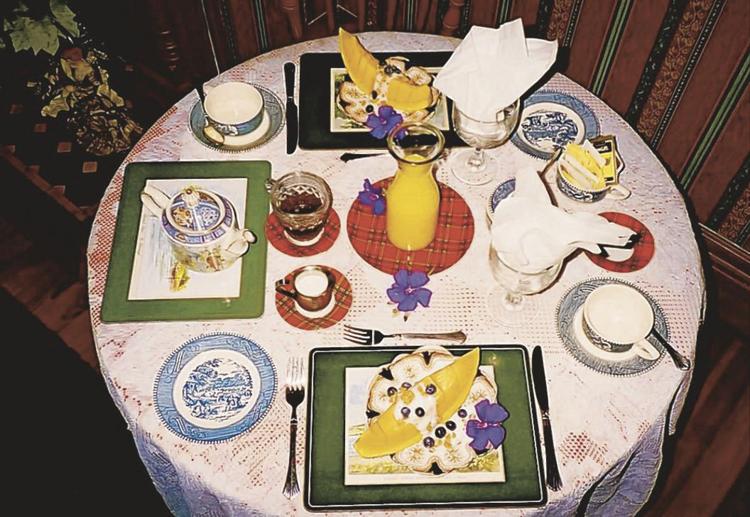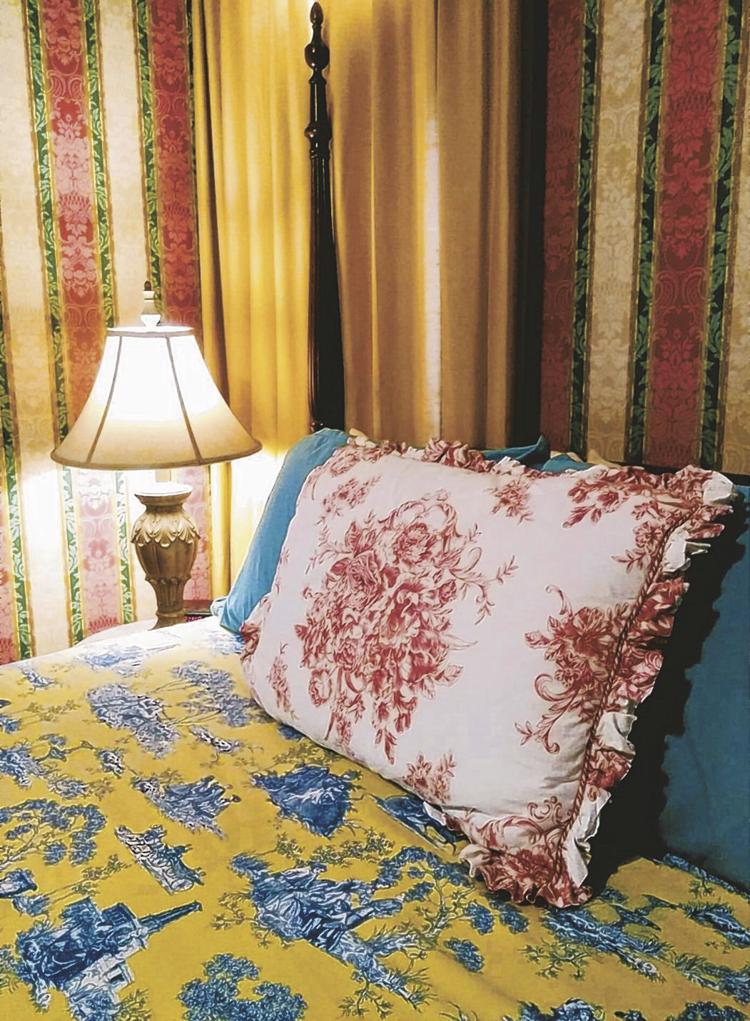 WEIRSDALE — If you yearn for a getaway with 19th century charm, gracious hosts and unique accommodations, consider the Shamrock Thistle & Crown Bed & Breakfast, just a short drive from Citrus County, near The Villages.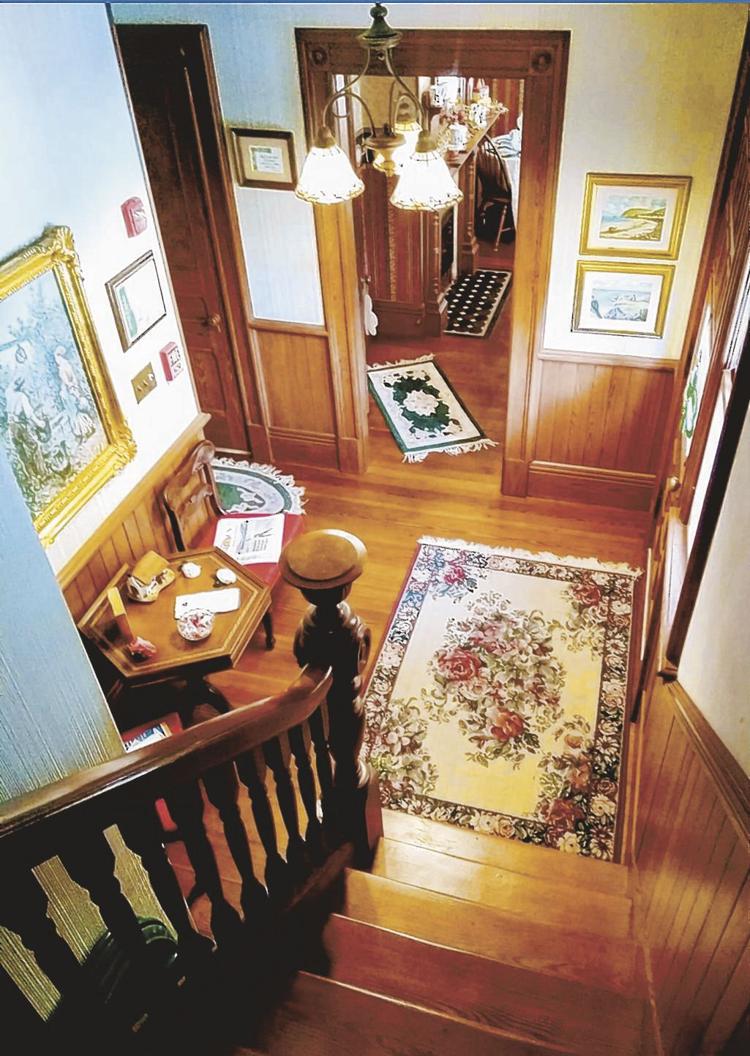 The historic Weirsdale three-story home, now an inn, is celebrating its 25-year anniversary under the ownership of Brantley and Anne Overcash, a couple devoted to maintaining the original ambiance with a nod to updated comfort.
Brantley Overcash, a native of North Carolina, reared in Brandon, Florida, is a CPA by profession and his wife, Anne, is a journalist who moved to the United States at age 21 from County Antrium, Northern Ireland.
He is a past president of Florida Bed & Breakfast Inns and is on the State Board of Innkeepers for the past six years.
"The original 40-acre site of the Shamrock was purchased in 1880 by John Snook when it was a pine forest, for $7 an acre. The present three-story plantation replaced a much smaller home in 1887 that burned down," Overcash said.
The Shamrock & Thistle attracts guests from as far away as the Netherlands, and also accepts bookings for shorter stays in the uniquely decorated six guest rooms, some with fireplaces and whirlpool baths.
Overcash said they welcome many returning guests, "including one couple who stayed on their honeymoon and with one exception, have celebrated their anniversary every year since then at the Shamrock."
Wrap-around verandas on the first and second levels insure a pristine view and easy access to the wooded acreage and the heated pool and spacious patio on the grounds.
A stay at the Shamrock includes a full hot breakfast in the period dining area that boasts an original fireplace, lace tablecloths and Blue Willow china.
The homestyle cooking offers such fare as quiche, waffles with fresh strawberries and whipped cream, Irish creamed eggs, skillet meals, fruit cups, muffins, a never empty carafe of coffee, tea, juices and much more from a menu du jour.
My daughter Kim and I booked a two-night stay recently and were pleased with the seclusion the site offered, while offering plenty to do and see just five miles from the Spanish Springs courtyard in The Villages, Lady Lake and the Dragon Flower Winery.
Our first day at the Shamrock concluded with dinner at the nearby Legacy Restaurant at the Nancy Lopez Country Club, with excellent choices of Chateaubriand and Hawaiian mahi mahi, accompanied by superb service.
The choice of rooms is an adventure.
We selected the "Immigrant" room, the only one on the first floor, decorated and furnished with 17th century four-poster canopy queen bed, a bath and a half and located next to a parlor with a fireplace, piano and massive bookcase.
All rooms have television, private baths and daily housekeeping for longer stays.
An adjoining common room provided a constant supply of coffees, cold beverages, ice cream and other treats all included with the $130 a night fee for our room.
The Shamrock is also a three-acre venue for family reunions and a group venue for up to 22 guests. Group lodging includes the six guest rooms plus a private cottage, heated pool and full kitchen.
For photos of the Shamrock and the rooms, pool, booking information and activities in the immediate area, log on to the website at www.shamrockbb.com.
Over the years since they purchased the property, the Overcashes are quick to credit their children — Olivia, Natalie and Brantley Jr. — for helping them to a successful endeavor.
All in all, we were thrilled to discover such a welcoming retreat close to home. A memorable experience and one we hope to repeat.