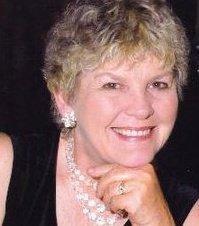 I vowed I would NOT buy another kitchen appliance. My counter space is full and my cupboards are overflowing. I did not need another cooking utensil!
But the kitchen gremlins that oversee my daily life sprung into action.
So what did I do? I bought a new Instant Pot. It is still sitting on the kitchen table awaiting an initiation. I truly think I will love it if and when I ever have time to figure out all the bells and whistles.
After all, I've been pretty satisfied with my old-fashioned Mirror Matic pressure cooker with the little round gauge on top that makes a happy sputtering noise as it tenderizes and cooks almost everything perfectly. The same cooker my parents used for years.
I admit I am a sucker for various kitchen tools and gadgets and could easily, if not restrained, fill a kitchen and pantry twice the size I now have.
It really didn't take too much to convince me that I wanted, indeed, needed, the super-fast upscale instant cooker.
After browsing through an Instant Pot food forum, replete with recipes and gorgeous photos of simmering beef stews, arroz con pollo, colorful fresh vegetable soups and even homemade yogurt, cakes and a primer on quick hard boiled eggs, I was hooked.
The lively presentation on a shopping channel also did nothing to dilute my enthusiam.
With visions of incredibly quick meals dancing in my brain, I closed my eyes and clicked my mouse to order one of the latest cooking innovations. After all, with a name like Instant Pot, how could one really resist?
The real hitch in this story is why did I really need something that puts dinner on the table faster than lightning. There are two of us now, one retired and one (me) semi-retired. There really is no rush to speed up meal making.
In fact, it might actually provide more time for me to scout around for another gadget to settle into the diminishing space I already have. Not a good thing.
My kitchen does boast a few of my buying inspirations that I treasure. The Paula Deen air fryer is amazing for a number of cooking chores without using "widow maker" grease, and the electric Ninja chopper, blender and puree machine makes life a lot easier when dealing with raw veggies.
I don't know what I would do without my Hamilton Beach coffee maker and the West Bend electric can opener, both sturdy and friends forever. Another faithful pal is the Kitchen Aid mixer stand always on standby.
Still awaiting seasoning to ensure long-term reliability is the 12-inch cast iron skillet, a replica of the one my parents used forever and insisted it was the only way to cook anything correctly. I will find out as soon as I can get that heavy monster ready for use.
My new Instant Pot challenges me to use it every time I glance in the kitchen and I will, I really will. Soon.
In the meantime, there is something I can make for mealtime that is always quick, easy and often very tasty — reservations.
For you Instant Pot fans, here is a recipe you might want to try:

NEW YORK-STYLE CHEESECAKE
■ For a 6-inch pan in 6-quart instant pot with parchment paper on bottom of cake pan. Grease bottom and sides of pan.
For crust:
4 tablespoons butter, melted
Pinch of salt
1 cup graham cracker crumbs
2 tablespoons sugar
■ Mix above ingredients and press into pan.
For batter:
2/3 cup sugar
1/2 cup sour cream
2 pinches salt
2 tablespoons cornstarch
2 teaspoons vanilla
16 ounces cream cheese
■ Beat batter ingredients and add 2 eggs. Pour into pan.
To pressure cook:
Put 1 1/2 cups water in cooker. Put cake on trivet. Seal and cook 28 to 30 minutes. Rest 10 minutes and then release pressure.
Dab any water with a paper towel. When removed, top with 2 tablespoons sour cream mixed with a tablespoon of sugar. Chill.