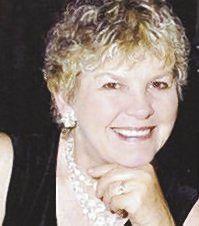 It is so good to see Citrus County and all of Florida bustling and headed vibrantly into spring 2021! Caution should remain, but it appears we have met the enemy and mostly prevailed.
Annual festivals are drawing huge crowds and tourists seem to be finding a haven in the Sunshine State, judging by the number of visitors clogging the sidewalks and streets.
Gorgeous azaelas and other spring flowers are in bloom all over the area and it is a treat just to drive along city streets and view the spring floral bounty
Though it is still early, the Atlantic hurricane season is just around the corner starting June 1, so it is NOT too early to start checking your communication necessities (such as battery-operated radios) and essential food an water supplies.
With Easter 2021 now a pleasant memory, it is still time to look forward to delicious spring menus for your family and friends and I have some recipes today to whet your appetite
Let's start with empanadas, just because empanadas are celebrated on National Empanada Food Day today, April 8, according to https://foodimentary.com/ that also lists the following:
For starters, you might want to know an empanada is basically a single-serving turnover. It can be filled with sweet foods like fruits, sugars and syrups, or savory foods like meats, cheeses and oils.
They originated in northwest Spain, in a region known as Galicia.
Today they are most popular in Spanish-speaking countries across Europe and South America.
Originally they were made with bread dough, but now they are made with pastries as well.
From Goya Foods, a national supplier of all things Latino, comes this recipe for empanadas:
1 tablespoon extra virgin olive oil
1/2 pound ground beef
1/2 medium yellow onion, finely chopped (about 1/2 cup)
1/4 cup Goya tomato sauce
6 Goya Spanish olives stuffed with minced pimientos, thinly sliced
2 Tablespoons Goya sofrito
1 packet Sazón Goya with coriander and annatto
1 teaspoon minced garlic or 2 cloves garlic, finely chopped
1/2 teaspoon Goya dried oregano
Ground black pepper, to taste
1 Package Goya Discos – Dough for turnover pastries (yellow or white), thawed
Corn oil, for frying
Heat oil in a large skillet over medium heat. Add ground beef and cook until browned, breaking up meat with a wooden spoon, about 10 minutes. Add onions and cook until soft, about 5 minutes more.
Stir in tomato sauce, olives, Sofrito, Sazón, garlic, oregano and black pepper. Lower heat to medium-low and simmer until mixture thickens, about 15 minutes.
On a lightly floured work surface, using a rolling pin, roll out discos until 1/2-inch larger in diameter. Spoon about 1 tablespoon meat mixture into middle, fold in half to form a half moon; moisten edges with water and pinch to seal closed, or seal with a fork.
Fill a deep saucepan with oil to a depth of 2 1/2 inches. Heat oil over medium-high heat until hot but not smoking (350 degrees on deep-fry thermometer). Cook Empanadas in batches until crisp and golden brown, flipping once, 4 to 6 minutes. Transfer to paper towels to drain.
3/4 cup flour
1 tablespoon sugar
1 tablespoon panko
2 teaspoons baking powder
2 teaspoons salt
3/4 cup milk
2 1/2 cups chopped onions — about 3 small onions
Oil for frying
Mix together dry ingredients. Add milk and stir. Batter will be thick. Add onions and mix thoroughly. Heat 1/2 inch oil in skillet over medium high heat and drop batter by tablespoons in hot oil.
Flatten slightly brown on both sides until nice and crisp. Drain, Good side dish with steak and other meats.
1 cup sugar
1 cup flour
3/4 cup milk
2 1/2 teaspoons baking powder
1/4 teaspoon cinnamon
1 teaspoon nutmeg
Preheat over to 325 degrees. Melt 1 stick of butter in deep dish or a 9-inch by 13-inch pan. Pour above mixture over melted butter.
Do not stir. Pour 29-ounce can of sliced peaches (or fresh sliced peaches equivalent) over top. Bake at
325 degrees oven for 50 minutes.