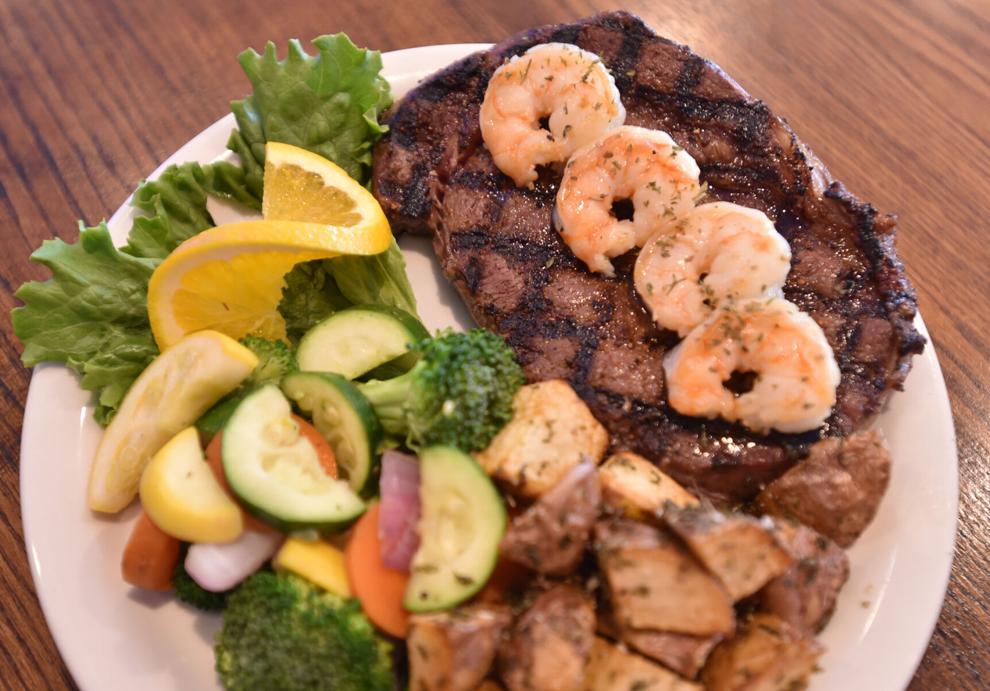 Fulfill all hankerings for Florida surf and turf at Fish Tales Restaurant & Bar, Homosassa's popular eatery located just off of U.S. 19.
The seaworthy restaurant and bar has quickly become a favorite of Citrus locals and visiting travelers since opening in January 2020. Flavors of the salt-life side of the rural South fill the menu with something for everyone in the family to enjoy.
For those seeking a sea bite and tropical cocktail, it's the place to indulge and relax on the west side of Citrus, conveniently located immediately off the highway and nearby the Ellie Schiller Homosassa Springs Wildlife State Park.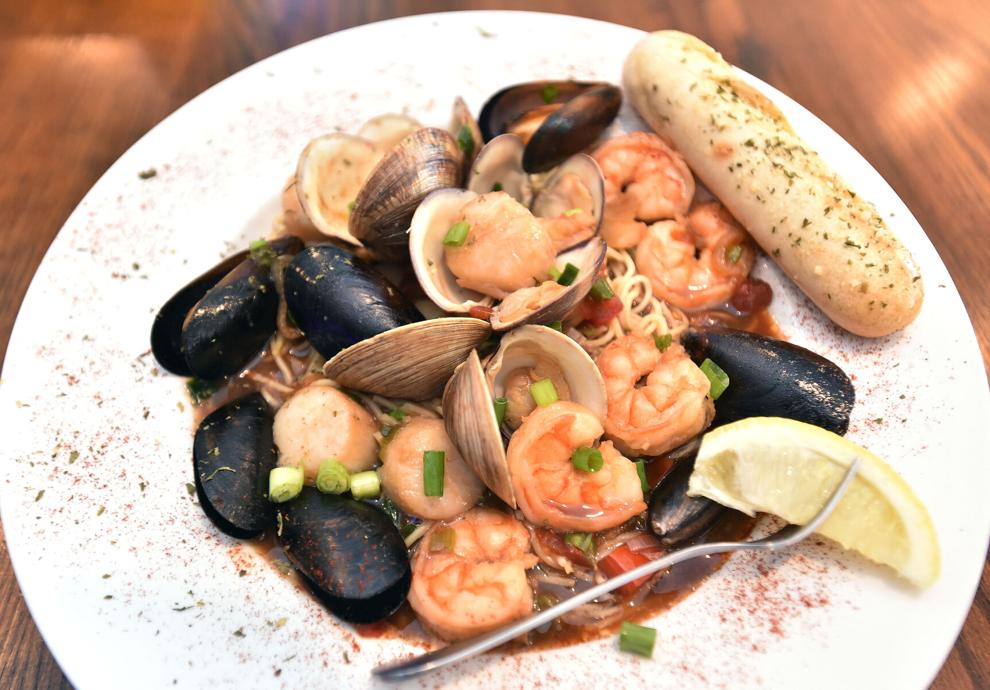 Upon arriving, diners are greeted by a large, unique fish pond at the entrance to two separate dining rooms with booths for up to 200 patrons. The open separate bar area replicates a ship – the space is filled with a bountiful display of sea-lovers décor. Another room is reserved for parties and special events, and the restaurant hosts a separate lounge area/game room with TV viewing.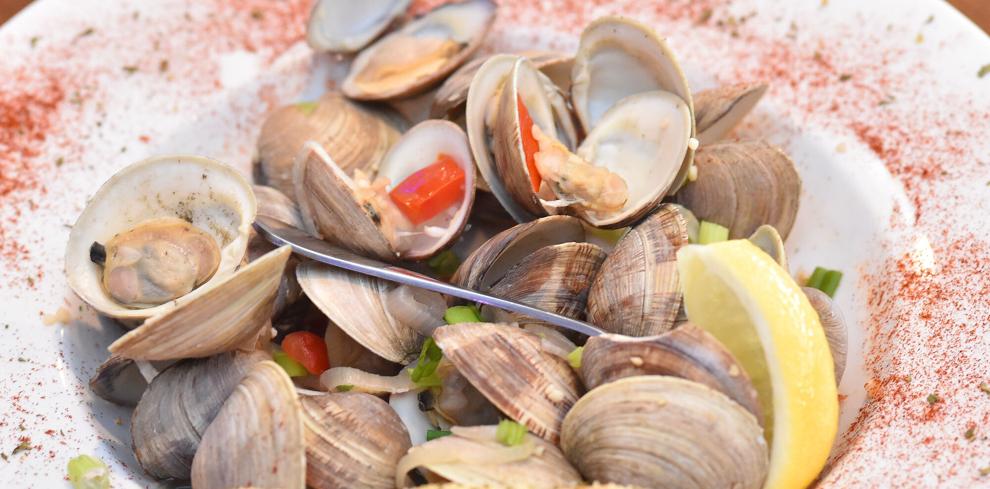 Happy hour offers $2.75 well drinks and domestic drafts. Friendly local bartenders serve up Fish Tales' famous 32 oz. Rum Runner Bucket and an array of made-to-order cocktails from the laid-back bar, making for a chance to unwind and hang loose.
Try one of many classic or dynamic appetizers and feast on Oysters Rockerfeller, Peel-and-eat Shrimp, Cedar Key Clams, Escargot, Gator Bites, Chicken Wings, Smoked Fish Spread and more.
Tempting fans is the favorite Spicy Seafood Volcano (shaped like an actual volcano), which is filled with grilled lobster and shrimp, and served with sriracha aioli, sauce and crackers.
Filling entrees include tantalizing tastes like the Sinking Ship Combo of shrimp, scallops and fish served fried, grilled or blackened, Grilled Ribeye and other choice cuts, customizable hot Skillets, Whole Fresh Fried Hogfish, Pasta Bowls, over 10 delicious choices of land and sea sandwiches (including the one-of-a-kind Grouper Reuben), Fish Tacos, chowders, salads and an array of other delightful dishes.
A regular customer favorite is the Fish and Chips dinner with tempura fried whitefish, or if you wish, grouper with an upcharge of $5. Sides for the meal are sweet onion hush puppies, coleslaw and French fries.
Daily specials are offered through the week, and kids younger than 12 can choose from a special $6 list on the menu. For dessert, choose from a sweet finale of homemade Key Lime Pie, Chocolate Mousse and "Sharks Teeth," Fish Tales' signature dessert of deep fried soft tortillas with strawberry sauce and a dusting of powdered sugar.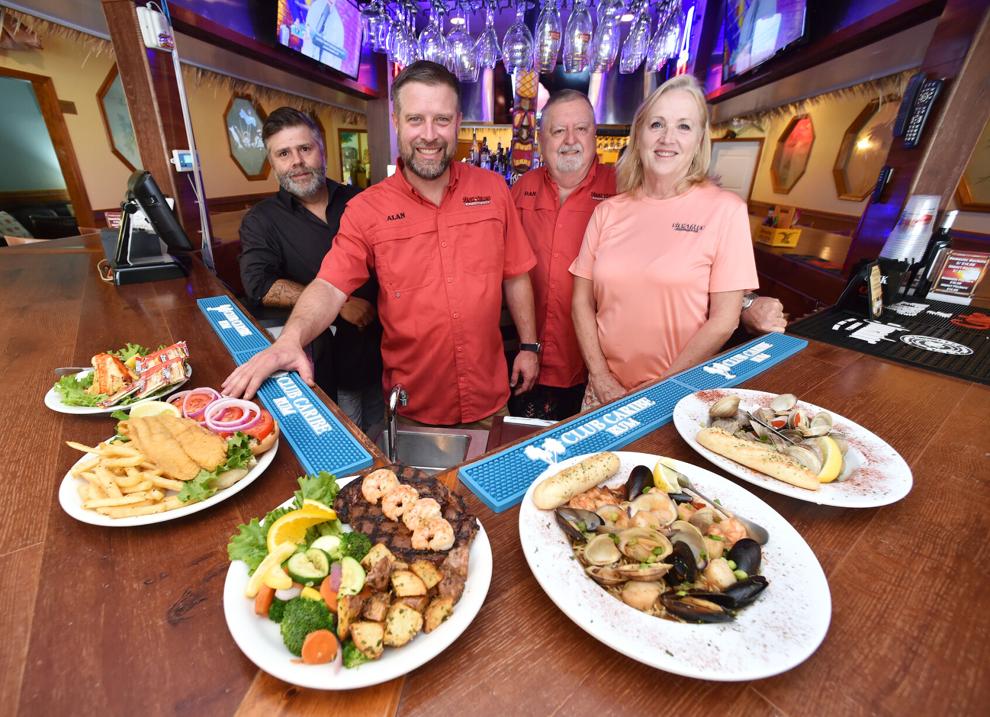 Owners Dan and Peggy Wesner have spent over 45 years in the restaurant business; son Alan assists as the general manager at the Homosassa Square Shopping Center restaurant adorned with welcoming nautical flair. The family hailing most recently from St. Pete welcome Citrus families and visitors to dine in Homosassa at their restaurant, of which they have put their heart and soul into. They hope to share their passion for food and family through each meal they serve.
Owner and Vietnam Army veteran Dan Wesner offers all military veterans a 10% discount, along with city and county first responders, and police and firefighters.
Enhance your perfect Gulf side day at Fish Tales Restaurant & Bar, open from 11:30 a.m. to 9 p.m. seven days a week in Homosassa Square, 4522 S. Suncoast Blvd.

Welcome to Fish Tales of Homosassa! 2020 is bringing amazing food, drinks, and SERVICE to Citrus County! Y'all come check us out so we can giv…
Call 352-419-5530 for more information, about hosting special events and reservations.