Debbie Cole has touched the lives of over 2,200 Citrus County children during the 40 years she has been teaching dance.
Her dance studio, Debbie Cole's School of Dance, is located in Trail Plaza, 7863 Homosassa Trail, in Homosassa. This is the third location during her
40 years in the county, each move bringing additional space.
On June 15, they held their 40th anniversary celebration recital "Lights! Camera! Dancin!," at the Curtis Peterson Auditorium in Lecanto. Unbeknown to Debbie, her daughter and co-teacher, Korie Cole Grimsley, arranged to have a group of 35 former students who arrived from all around the country to perform a dance at the recital, which she had choreographed.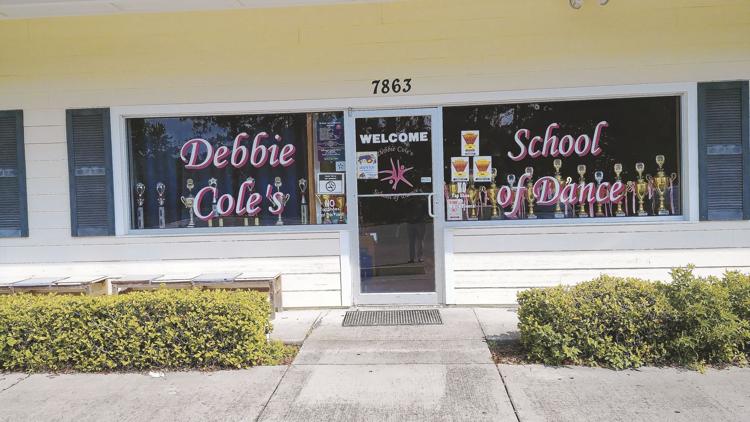 It was hard to pull off, but "Miss Debbie" was completely surprised and extremely grateful. Several more alumni were on hand to be a part of the tribute; about 50 in all. The recital included 75 numbers, 45 which were choreographed by Cole.
Besides the annual recital, they also have an elite competition team that travels to events all around Florida from February to June.
According to Cole, the school is about so much more than just dance.
"Our philosophy is hugs, love and praise," Cole said. "There is a place for everybody."
She is even a surrogate grandmother to some of the students who don't have one in their life.
"About 90% of the students are girls, but boys are always welcome," said Cole.
Her son, Andy Cole, was a student dancer and even appeared in the halftime show at Super Bowl 25.
One of the boys currently enrolled in her school, Lucas Hollis, recently won the coveted Rising Star award at the Showtime Competition.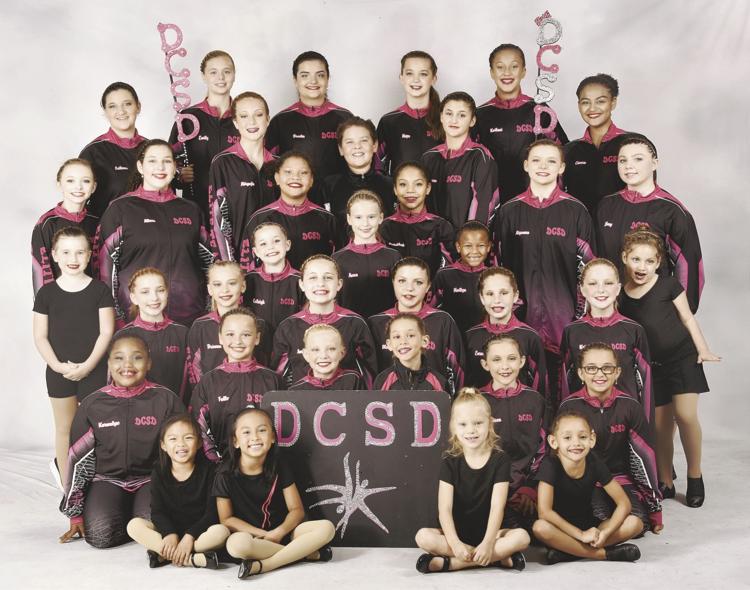 Many of Miss Debbie's students have achieved great success in the world of dance. One prime example, Brittany Lake, is now a professional dancer in Las Vegas, but along the way she has danced for Disney, Universal, Busch Gardens, Norwegian Cruise Lines and was a Tampa Bay Buccaneers cheerleader.
One of their acrobatic students was so talented that she ended up training with Bela Karolyi and was an alternate on the U.S. Olympic Gymnastics Team.
Cole's daughter, Korie Grimsley, has also danced for Disney in shows and parades. She is now a high school teacher in Ocala, and teaches at Cole's studio three to four nights a week.
"I always had to share my Mother with everyone, but I was OK with that," Grimsley said. "My life has been enriched in countless ways."
Another sign of Miss Debbie's success is that there are now three other dance studios in Citrus County run by her former students.
Cole said, "My most gratifying awards have been the two Touching Hearts Awards which I won in 2017 and 2018. That is the first time it has ever been awarded to the same person two years in a row."
She has also won the Chronicle's Best of the Best for over 20 years, for which she is very grateful.
Cole and her late husband moved to Citrus County in 1979, and she has been teaching dance here ever since.
"I have no plans to retire," said Cole. "They will have to bury me with my tap shoes on. I'll be doing this until the day I die."
Year number 41 starts Monday, Aug. 12, with an open house on Saturday, July 27. The studio offers classes in tap, jazz, ballet, hip hop, lyrical, contemporary, acrobatics and clogging.