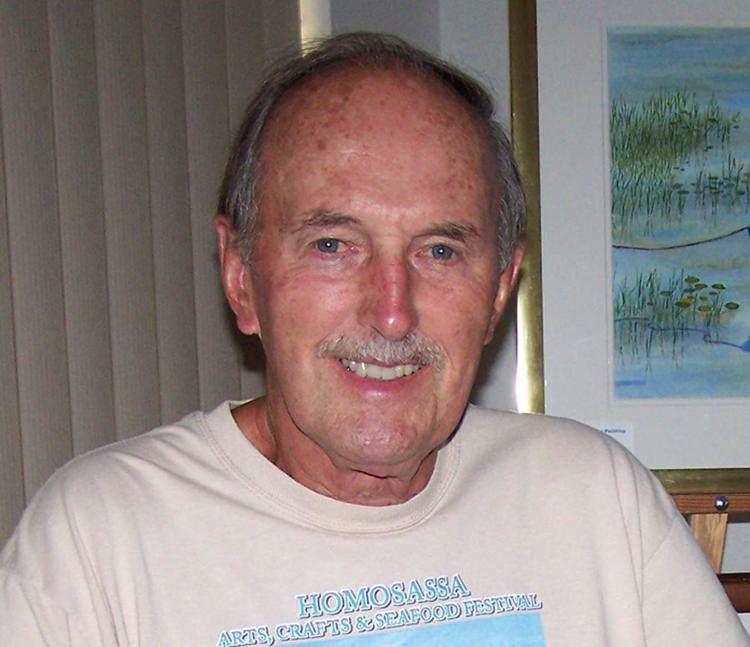 Ahh ... My favorite artist, Lynn Ferris, returns as demonstrator at the Nov. 9 meeting of the Citrus Watercolor Society (CWS).
I first met Lynn at an art show in Tarpon Springs, where we were both exhibiting in 2008. A part-time resident of Beverly Hills, she spends the balance of the year, the summers, in Berkley Springs, West Virginia.
Her expertise as a watercolorist is reinforced by being chosen as an exhibitor in the Florida Watercolor Society annual exhibition every year, except one, since 2008.
Originally from New Jersey, she attended Moore College of Art in Philadelphia. Before becoming a full-time watercolorist, she worked as both a commercial and architectural illustrator.
Ferris is also an instructor, teaching both classes and workshops. Ferris is a signature member of the American Watercolor Society, the National Watercolor Society and the Florida Watercolor Society.
Her work was the subject of a feature article in Watercolor Magazine and can be seen in Watercolor Magic and the prestigious "Splash" series of books published by North Light, "A Splash of Watercolor" exhibit, the West Virginia Watercolor Society Signature Members Exhibit, the Tioga Winter Fine Arts Festival and numerous others.
Her many awards include "Best of Show" in both the Florida Watercolor Society and the Tallahassee Watercolor Society annual exhibitions. She has been an award winner in the The Artists Magazine All Media competition, and her work is included in the permanent collection of the Museum of Arts and Sciences in Daytona Beach.
Ferris will conduct a two-day workshop at the Whispering Pines facility on Saturday, Nov. 9, and Sunday, Nov. 10. For information, contact Michelle Grover at 813-417-4426, or see the CWS website at www.citruswatercolorsociety.org.
Keep this date in mind: The CWS Fall Show and Sale will be held at the Homosassa Springs Wildlife State Park on Saturday, Nov. 16, and Sunday. Nov. 17.
Members of the Citrus Watercolor Society enjoy a "Painting of the Month" competition in October, November, January, February, March and April. They have opportunities to show and sell their work, take workshops and participate in monthly sketch/paint-outs, etc. For more information about the meeting, or to become a member, call Marie Sloan at 352-322-0002, or Wanda Boyd at 804-536-1794, or visit www.citruswatercolorsociety.org. The Citrus Watercolor Society meets at noon the second Friday of every month, except July, at the Family Center of the First Christian Church of Inverness, 2018 Colonade St., Inverness.
Norm Freyer handles publicity for the Citrus Watercolor Society.