It was a festive day out at the Key Training Center's Chet Cole Life Enrichment Center last week as the Crystal River Christian Women resumed their monthly luncheons, following their summer recess.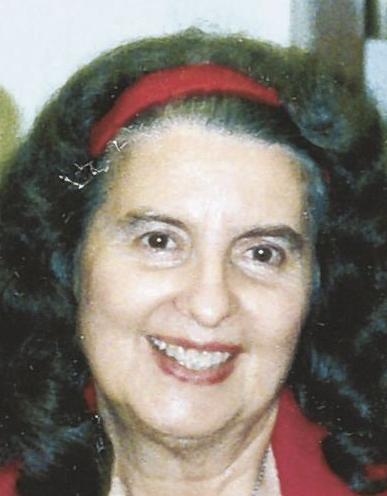 Fall centerpieces adorned the tables arranged by immediate past Chairman Mary Kay Denny. Karen Maddox from Bushnell had her Color Street Nails display set up for the special feature. Mr. Bunch, from Crystal River's Oysters restaurant, was set up for his fabulous buffet of roast pork, special green beans, coleslaw, mashed potatoes, and a scrumptious, favorite dish — apple cobbler. (Is your mouth watering yet?)
On our place settings, there were lists of our members who are in need of our prayers, along with their addresses so we can send them a "thinking of you" get-well card. Another helpful sheet of paper was provided for prayer requests to list.
New Chairman Carolyn Weisman, former Dunnellon Christian Women Chairman, was welcomed. Other board members are: Vice Chair Mary Kay Denny, Finance Coordinator Sue Unsworth, Reservation Coordinator Kate Seabury, Prayer Coordinator Carol Lippolis, Special Feature Coordinator and Bible Study Coordinator Nanci Martin, and Jeanne Parsons, Hospitality and Sunshine coordinator. I serve as publicity and Stonecroft Ministries chair.
The Christian Women meet at noon the second Tuesday monthly, sponsored by Stonecroft Ministries. They share the monthly inspirational message speaker with the Homosassa group that meets at Southern Woods Country Club for a morning brunch. There are no dues to attend the luncheons, which are open to the public. At each luncheon, we offer a special feature and an inspirational message given by an approved Stonecroft Ministries speaker.
This month our speaker was Jo Anne da Silvia, a native of Newport, Rhode Island, now retired to Plant City. Her message was all about how she found her perfect anchor through the stormy weather, the sunshine days and rainbow times. She began with a game. She gave a line from a song and we were to complete it: "Don't know why, there's no sun up in the sky," and we said, "Stormy Weather." Another was, "Sunshine," with our response, "on my shoulders," and then, "Somewhere," responding with, "over the rainbow."
Her compelling story followed those three weather songs: A happy childhood until her teen years as she was rejected and ignored by classmates because of her weight issues, a stormy marriage, and a rainbow time with a second marriage and being invited to a Christian Women's luncheon. We had to visualize what it was like to have grown up with her verbally-abusive sister, then finding her anchor through it all — her friend in Jesus.
She closed out her remarks with letting us know that she forgave her abusive sister and they were reconciled when her sister was diagnosed with cancer, which was peace beyond understanding. She challenged us to look to Him for understanding when no one else seems to understand your stormy weather in life. She reminded us that words and thoughts and actions define us. God's love surrounds us in the eye of the storm and may the Son always shine in your heart. What an appropriate message for us, following our Hurricane Dorian scare.
Once you attend a Christian Women's Club luncheon, your name and phone number is given to a monthly caller who will call for your reservation for the count for Mr. Bunch, our caterer. Come along with us in October. Call Kate at 352-419-8453.
Ruth Levins participates in a variety of projects around the community. Let her know about your group's upcoming activities by writing to P.O. Box 803, Crystal River, FL 34423.