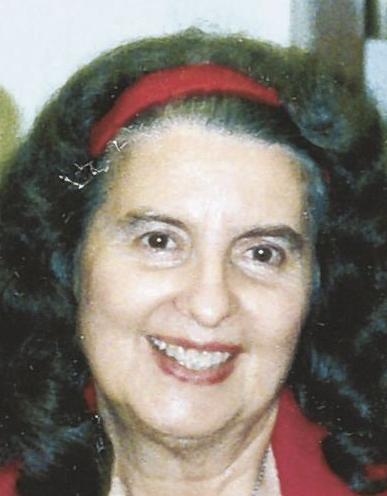 Well, hello. Each of us has something of value to "share," our positive word to consider this week.
Along the volunteer path of service to others are opportunities to "share" not only our precious gift of time, but our gifts of understanding, thoughtfulness, and a listening ear. William Hazlitt has aptly written: "Give a man a topic in his head, a throb of pleasure in his heart, and he will be glad to share it with others."
Though at times we may feel limited, compared with the financial donations and contributions others share, we have the opportunity to bless others through our prayers all along our journey. Speaking with sincere, genuine interest and concern is a gift that will have lasting influence on those who come alongside us in volunteer service.
What a treasure it is to reflect upon the loving kindness given to me over the years, from the women in my Methodist church, while in college in the 1950s, who took me "under their wings" of shared compassion when my mother passed away during my sophomore year. Their mentoring greatly influenced me throughout my lifetime: the many volunteers who've given me rides to and from volunteer projects, meetings and conventions.
The more we experience in a lifetime, the more we understand the simple joys we can give to others when we lovingly share, like the church events that I share with you in my columns weekly.
Volunteers
■ Take Stock in Children is looking for students and mentors to share in their program, which is a school-based opportunity to assist youth by providing scholarships, mentoring and tutoring as the youth prepare for college. Call Pat Lancaster, coordinator, at 352-422-2348.
■ Twice Blessed Thrift Store is in need of volunteers from 10 a.m. to 2 p.m. Tuesday through Saturday. The store is on the campus of Crystal River United Methodist Church at 4801 N. Citrus Ave. Call 352-651-5555.
■ The Veterans Appreciation Ad-Hoc Coordinating Committee is looking for representatives of Citrus County veterans organizations to attend and help plan the annual Veterans Week events and activities. Call Chris at 352-302-9777.
■ HPH Hospice, a partnering agency with the Veterans Department of Veterans affairs, assists veterans and their families. Call and volunteer at 352-527-4600.
Special notes
■ The Path's Farm has memberships available for the co-op of freshly grown vegetables. To join, call 352-527-6500. Farm tours are available, sponsored by the Path Rescue Mission.
■ CASA (Citrus Abuse Shelter Association) is in need of clear storage bins, hairbrushes, hair tools and disinfectant spray. Drop off items at their outreach office between 9:30 a.m. and 4:30 p.m. Monday through Friday at 1100 E. Turner Camp Road in Inverness. Call 352-344-8111.
■ Dr. Bennett's Fireside Chats were to begin today, July 7, at the Robert Boisoneault Oncology Institute at 522 N. Lecanto Highway and will continue the first Wednesday monthly.
Spotlights
■ Crystal River High School will sponsor Camp Rah Rah Tuesday through Friday, July 13-16, for boys and girls in fourth through eighth grade. Email Leah at GradyL.citrusschools.org.
■ The Al Chance concert is Wednesday, July 14, sponsored by the Hernando Area Senior Program at the Community Center located at 2415N. Florida Ave., Hernando. The concert will feature vocals from swing to opera, music and dancing. Call 352-566-2328.
■ An Evening in Vegas Key Training Center Dinner-Auction will take place at 5:30 p.m. Friday, July 16, at 5325 S. Safari Lane on the Key Training Center's Life Enrichment Center. Call 352-795-5541, ext. 312.
■ The Crystal River Kings Bay Lions breakfast meeting is at 10 a.m. Saturday, July 17, at Oysters Restaurant in Crystal River with a Salvation Army representative as the speaker. Prospective members are invited to attend Call Lion Jackie D. at 352-513-3740.
■ North Oak Church Gospel Night is at 6:30 p.m. Saturday, July 17, at 9324 N. Elkcam Blvd., Citrus Springs. Call 352-489-1688.
■ Eagles karaoke and bingo is from 2 to 4 p.m. Mondays at the club at 8733 E. Gulf-to-Lake Highway in Inverness. Call 352-344-5337.
■ Joy and Praise Fellowship Church presents free contemporary music concerts from 7 to 9 p.m. the last Friday monthly at the church at 6670 N. Lecanto Highway. Call 352-601-0936.
Until next week, share and keep positive.
Let Ruth Levins know about your group's upcoming activities by writing to P.O. Box 803, Crystal River, FL 34423.