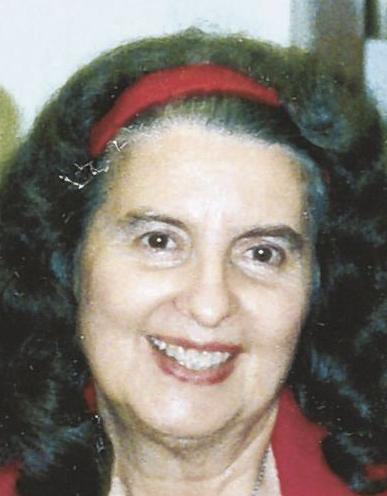 How wonderful it was to be with my GFWC Crystal River Woman's Club volunteer friends, the first time since November of 2019. Adorned with masks and an outside, on-the-terrace venue of a nearby restaurant, I gave the positive, word-of-the-day meditation on gratitude. We met, heard glowing reports of how, by Zoom, projects were begun and successfully completed to fund the growing needs of our community.
Past President Becky Culver led us in a rousing GFWC cheer. Mary Lee Johnson set up a lovely display of beading bracelets her committee is creating that come with a thoughtful inscription for gift giving.
Trash and Treasure Chair Carla Nicklas gathered signatures of volunteers for the various shifts of the upcoming sale from 8 a.m. to 2 p.m., Oct. 30 and 31, at the nearby clubhouse at 320 N. Citrus Ave. Leftover items will be donated to the Nature Coast Ministries Thrift Store.
Leslie Martineau reported that the date of Nov. 8 has been set for the club to honor the female veterans of our community with a luncheon at the clubhouse. We are planning to participate in the Inverness Veterans Day Parade, as well.
Madeliene Markowitz, Past President of our club and GFWC Florida President's Project Chair, reported that World Kindness Day of Service began in 1998 throughout the world and that she'd welcome ideas from the membership for a project we can do to celebrate it on Nov. 13; a wildlife illusion.
Linda Frankum reported that we plan to participate in the Christmas festivities along the Crystal River Square. Frankum introduced our speaker, William Mickey, a personal friend, an artist who painted the octopus mural on the corner building on Citrus Avenue, which was formerly the Crystal River Bank.
Mickey spoke passionately of his lifelong pursuit of his gift of painting, shedding a profound influence and perspective on life as we envision it and express it through art. He remarked that art can educate, inspire, motivate and illuminate us. He said that his inspiration was Diane, a childhood friend, who helped him see how art is interpreted in the world and challenged him to interact within art.
His remarks were eye opening. He continued: "Art helps us learn what is all around us in the world artistically. It creates opportunities for those who are handicapped and unable to learn through the standard education process." He picked up and acknowledged my "gratitude" word-of-the-day thoughts I'd given when I shared that gratitude is a gift we can share in leadership, understanding and a loving heart in listening as we serve others on the volunteer path creatively.
Mickey challenged us, remarking, "In gratitude, to look at the world in details as an artist. See and interpret things and give others the opportunity to change their perspective, by doing things together. We influence others differently by the way we live our lives and express our artistic abilities." He said that an outdoor atrium on the campus at a hospital helped those people viewing it escape from what they were experiencing and enduring.
He described vividly his illusion of a white bird on a window as a dog walked by and began barking at it. "Powerful art motivates us to change the way we look at things and express ways we can do new things that are capable of transforming our lives." (An example: A concrete wall became a pile of coral when he painted it.)
He told us we could create on a wall, a window or a door as a pathway to a new adventure. He spoke of another example when he painted an alligator riding on a motorcycle on the wall of a leather goods sports apparel shop. He reminded us of the importance of collaborating with other artistically inclined groups or organizations with the design of an art project, working together for a definite purpose.
He continued, "We learn about the subject we paint. An artist's life is influenced by everything he has done. Be the best and love what you do as a ditch digger or the chairman of the board of a company on the New York Stock Exchange. Find your passion, one that is the most fun. Let inspiration influence your joy and happiness. True inspiration is the spirituality in nature. Find peace in art and reset your life's goals. Be mindful of the water and the wind." (He lived on a sailboat for four years.)
He spoke glowingly of Citrus County and especially Crystal River as a magical area for artists, with palm trees, pelicans, campgrounds and parks — all where an artist's passion can be fulfilled. He said we compared with Norman Rockwell's paintings. He closed with, "Creativity is intelligence having fun."
Thanks for a lovely way to listen and learn from art. Until next week, stay positive. Be an artist, gratefully.
Ruth Levins participates in a variety of projects around the community. Let her know about your group's upcoming activities by writing to P.O. Box 803, Crystal River, FL 34423.