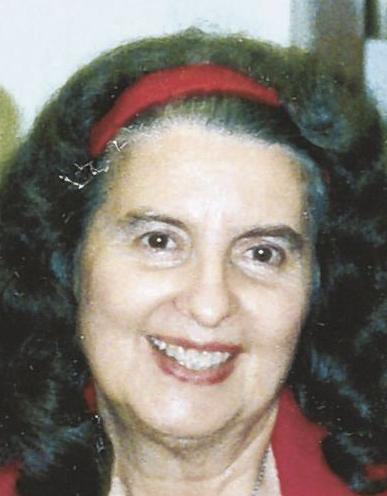 Well, hello again. June will be "busting out all over" soon, as the lively song from musicals in years gone by went. We are at the halfway mark for 2021 in our beloved county of Citrus. Our county is pulling right out of the pandemic; new stores, restaurants, building new homes (Habitat for Humanity homes, too).
Tourists are enjoying our little corner of the world. I even looked out my window the other day and saw a group of ladies that were vacationing in a nearby rental for the week with blankets spread on the lawn by the canal taking the opportunity to get an old-
fashioned suntan like we used to do in our teen years, to show off when they head back up North.
In downtown Crystal River, tourists are strolling the Riverwalk, shopping in Heritage Village, checking out the kayaks, enjoying the new drive-thru Subway. The Chamber of Commerce and Tourist Development Council have been working overtime.
We are certainly a friendly, welcoming county, always have been, always will be. No matter what challenges come our way, we remain courageous, stand tall and get through it together. As "Annie" sang in the movie: "Tomorrow, tomorrow, I love you, tomorrow. It's only a day away."
New adventures await along the volunteer path as we invite others we encounter to come alongside us and welcome them to join in our volunteer efforts and to become our friend. "Friend" is our positive word to think about with me this week.
Rebecca West, 1892-1983, an English writer, said it best: "There was a definite process by which one makes people into friends, and it involves talking to them and listening to them for hours at a time."
Friends can show you a world of possibilities when you are stuck on how to proceed with a challenging community project that is needed to fund a cause your church or club is championing.
All of those we encounter bless us or need us to bless them with our particular talents, interests, viewpoints and the ability to expand our concepts and open our eyes to new ways to proceed to fulfillment of our goals.
Let's treasure our longtime friends, as well as our newcomers that have crossed our path of service to others as volunteers.
Volunteers
Take Stock in children is looking for mentors for students in middle school and high school providing encouragement and support preparing for college. Call 352-344-0805.
The Path Rescue Mission is in need of volunteer co-leaders for their 12-step recovery classes which meet once a week for women from 9:30 to 10:30 a.m. at the Path's main campus in Beverly Hills and for men from 3:30 to 4:230 p.m. or 6:30 to 7:30 p.m. Thursdays. Call Kathryn Sipper 352-527-6500, Ext. 9.
Donations
The Path Diaper Drive is running from now through June. Items needed include diapers of all sizes, especially sizes 3 and 4; Pull-Ups, especially sizes 3+ and 4+; baby wipes, and formula for sensitive tummies. Drop off items at the Path's office at 21 S. Melbourne St., Beverly Hills. Call 352-527-6500.
CASA (Citrus Abuse Shelter Association) needs: Zip-lock freezer bags of all sizes, disinfectant spray, clear storage bins, and journals. Drop off items at the CASA office at 1100 E. Turner Camp Road, Inverness. Call 352-344-8111.
Our Lady of Fatima Church Thrift Store Outreach Program is accepting donations of slightly used clothing, household items, furniture, food and hygiene items. Drop off items at 604 U.S. 41 S., Inverness.
The Esther Chapter of the Kings Daughters at Shepherd of the Hills Episcopal Church needs food to benefit their SOS food pantry for their monthly drive-thru food collection every third Tuesday from 9 a.m. to noon at the entrance of the church at 2540 W. Norvell Bryant Highway, Lecanto.
Spotlights
The Heritage Museum Climate Exhibit is now on display from 10 a.m. to 4 p.m. at the museum at 1 Courthouse Square in Inverness.
The Key Training Center Golf Tournament begins at 8 a.m. Saturday, May 29, at the Citrus Hills Oaks Golf Course, sponsored by Daniel Haag and the Column Shop. Sign up at KeyTrainingCenter.org. Call 352-795-5541, Ext. 312.
The American Legion Riders BBQ Fundraiser is Memorial Day weekend on Saturday, May 29, at Post 237 at 6726 N. Lecanto Highway. The event includes music by Gypsy Sparrow and an auction opportunity to benefit wreaths for fallen heroes. Call 352-897-4776.
The Citrus Springs Library's ice cream social is from 11:30 a.m. to 2 p.m. Friday, June 4, at the library with a tabletop corn hole game as a door prize for children.
The Crystal River Christian Women's luncheon is Wednesday, June 9, at Oysters Restaurant in Crystal River with Mr. Bunch's famous fried chicken. Connie Culver will provide the music and her inspirational will be "Soaring with the Eagles." Call Kate at 352-419-8453 for reservations.
Fun in the Sun Color Rush Camp begins at 8 a.m. Monday through Friday, June 14-18, at the Citrus County Canning Center in Lecanto. Sponsored by Citrus County Parks and Recreation, it includes a five-day art camp for children ages 11 to 14.
The Journey tribute band presentation of Never Stop Believin' concert is at 6 p.m. Friday, June 18, at the Citrus Spring Community Center at 1570 W. Citrus Springs Blvd. The event is sponsored by Parks and Recreation.
The Friends of the Citrus County Library System's Book Sale is from 9 a.m. to 2 p.m. Saturday, June 19, at the Village West Plaza, 953 E. Gulf-to-Lake Highway, Lecanto.
The GFWC Crystal River Woman's Club drive-thru chicken dinner is Saturday, June 26, with Oysters "Mr. Bunch's Famous Fried Chicken." Call 352-503-3237.
Congregation Beth Sholom Doo Wop Show starring Jim McGreevey is at 7 p.m. Saturday, June 26, at the Kellner Auditorium in Beverly Hills at 92 Civic Circle. Call Barbara at 352-746-5303.
Until next week, be kind and be positive.
Ruth Levins participates in a variety of projects around the community. Let her know about your group's upcoming activities by writing to P.O. Box 803, Crystal River, FL 34423.