Before a group of high school seniors graduated in May 2021 across Citrus County, they paid tribute to where their K-12 education began.
With just eight days to coordinate, 15 Central Ridge Elementary alumni met with their first school administrators, Nancy Simon and Chris Bosse, May 21 at the Citrus Springs campus.
It wasn't an ordinary class reunion.
Those students started kindergarten with between 100 and 110 others in their grade when the school opened its doors in 2008. 
They became part of 39 pupils who stayed with the school until they graduated fifth grade together and then went their separate ways.
Ethan Vincent, one of those original Ridgebacks, reached out around May 13 through social media to as many of his former classmates as he could to schedule a visit at Central Ridge.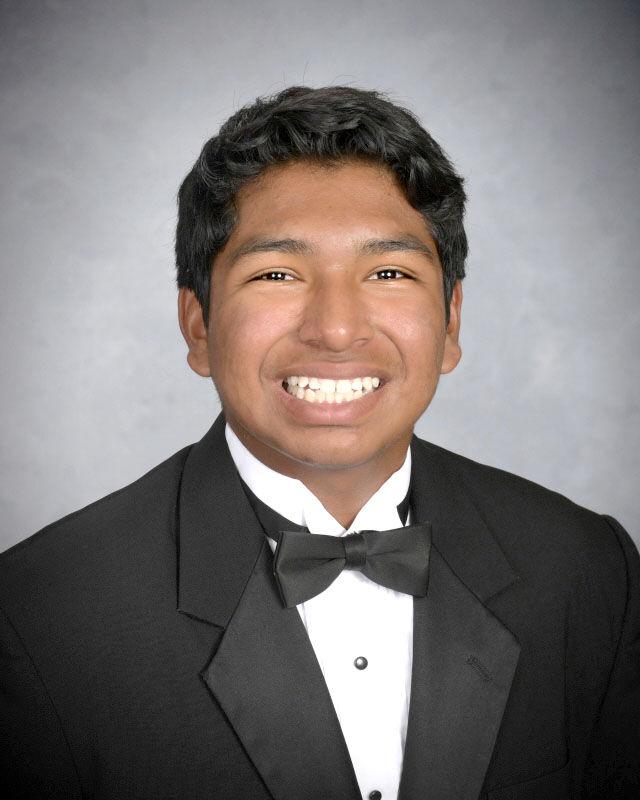 "I hadn't seen a lot of those people, and all those people haven't seen each other," he said. "Within minutes, I got responses from almost everybody ... and everybody was pretty much on board."
When the students arrived at their old stomping grounds, they were dressed in their respective high school graduation robes and mortarboards.
"It was great to see them. ... We stay the same, but they change so much," said Bosse, Central Ridge's first assistant principal who later became its principal this past school year. "To hear what they accomplished and to hear their plans for the future were tremendous."
Simon, the school's first principal until she retired in 2018, and Bosse said it was heartwarming to know their old students organized everything.
"The fact it came from them ... that's the piece that was so exciting," Bosse said. "We did start something here that had a tremendous impact on them, and they wanted to come full circle."
"We stand out in their minds," Simon added. "It's a testament to the teachers they had throughout their education through Central Ridge."
Vincent said he was thinking there was just going to be a quick photo in front of the school, but Bosse invited the students inside for a tour.
"It felt much smaller to them," Simon said. "They said the stairs used to feel like they went on forever."
Vincent said they had to stop by the cafeteria to pose for a photo where they once stood as graduating fifth-graders. They also tried to find their handprints on tiles they decorated a wall with when the school opened.
They recited Central Ridge Elementary's school pledge, which was repeated daily at the start of class: "Be responsible. Be respectful. Be safe. Be kind. Be peaceful. Be a Ridgeback."
"It popped right back in their memories," Simon said.
They also sang the Baha Men's "Who Let the Dogs Out" — another tradition for the school.
"Everybody was super excited and happy to be there and to see everybody one last time," Vincent said. "It was just like a good send-off for everybody."
After graduating from Crystal River High School Thursday, Vincent will attend the University of Central Florida to study medical laboratory sciences. 
"They were a great group of kids through elementary school, and they will change the world for the better," Simon said. "It gives me faith in my future to see those students, all they have accomplished and knowing what they will accomplish for the world in the future."