We spend most of our lives bumping into things or tripping over toys and pets, sometimes we even trip over imaginary objects. Hardly ever does it result in a fall, instead we Weeble-Wobble and move on; that's called balance. As we age, balance seems to diminish. Does it, or do we stop doing the things necessary to maintain or improve balance?
A friend of mine told me that this was the 3rd time he had fallen this week.  I was amazed that he said it so nonchalantly. He saw my amazement and went on to tell me about the hundreds of "Jumps" (parachute type) he made in his life.  Essentially, he did not fear falling because he knew how to fall safely.
Simply put, not thinking about falls is a major contributor to falling. Some reasons I've heard are:  "I should have put my glasses on," "My medication made me drowsy," "I was carrying…," "I was in a hurry and just missed the step," and "I think I stepped in a hole," None of these reasons or lapses in judgment is worth a change in lifestyle. If the label on a medication container reads, "Do not operate machinery" or this "Medication can cause dizziness" it should be interpreted as "Caution: May contribute to falls!"
Life's journey can have many paths; not all are enjoyable and some cannot be prevented. A fall resulting in a lasting injury is one of those journeys that can have devastating effects on a person and their family. Many times, the family is also greatly impacted by a devastating fall. As we age the injuries from falls can be more severe and many times the recovery is less than complete. There is a lot of information available on how to "Fall Proof Your Home." This generally includes information on clearing anticipated fall zones, like the garage entrance to the house and removing potential trip items, like frayed rugs. Most of this guidance meant to minimize injury should a fall occur. I believe "Fall Proofing" is a great idea and should be considered for every home. 
What about the fall that does not go according to your "Fall Proof" plan or occurs when you're not in your home? To avoid these falls wouldn't it require you to "Fall Proof Your Life?" The simple answer is….. Yes! How is that possible? The human body is like everything else:  When it is new, it can take abuse as it ages, it needs TLC.
Do what is necessary to improve your balance and you have a "Fall Proof Your Life Plan." Reducing the likelihood of a fall is the best plan. It makes you safer and it does not require the monumental task of redecorating to fall proof every place you go. Businesses, friends, and family may get irritated when you move their furniture or remove rugs.
Eat Right – Your body cannot not operate on bad fuel or no fuel.  Make sure you are getting adequate nourishment. Quantity of food does not equal nourishment; type of food matters most.
Exercise – Use it or lose it.  Exercise to prevent falls. To improve balance, we only need to walk. Walking on a flat surface, on an uneven surface (grass), and walking a straight line are examples of simple balance exercises.
Remain Alert – Falls, like automobile accidents, often disrupt you from getting to your destination. If you are ill, emotionally distracted or just do not feel right, exercise caution when moving about.
Age or the first fall should not be the trigger for starting a "Fall Plan." Anyone taking medications that impact balance, or with illnesses such as UTI (Urinary Tract Infection), ear infections, blood pressure or sugar issues should be concerned about falls. Remember the 70's toy: "Weeble Wobbles" and the saying "Weebles Wobble but They Don't Fall Down;" Be A Weeble! If a fall plan is too much trouble the other choice is to learn how to fall.  However, for most, learning to fall by jumping out of an airplane 100 times is not an option!!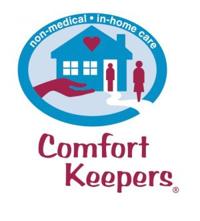 At Comfort Keepers® in Inverness, Florida, nothing is more important than helping seniors live full, independent and dignified lives withi…