Don't be fooled—hearing loss can happen at any age. And when it does, depending on severity, a person can feel trapped in a world of silence.
Fortunately for the northern counties in Tampa Bay area, the caring audiologists at Davis Family Hearing want to help their patients hear life to the fullest. They offer a full range of hearing products, from the tiniest and most advanced technologies available to entry-level models o meet any need.
Davis Family Hearing is a medical audiology practice that only staffs doctors of audiology, guiding their patients through all treatment processes and answering all their questions along the way. They service pediatrics to geriatrics and see everything from hearing aids to cochlear implants, using state-of-the-art equipment to accurately diagnose and treat hearing and balance problems. Davis Family Hearing also specializes in all aspects of audiology, including wax removal, hearing aids,
cochlear implants, bone conduction implants, and tinnitus treatment. And it all started with a caring doctor's dream.
Beginning in 2013, Dr. Joanie Davis decided to open her own institution with a unique goal in mind: to create an audiology practice that could assist everyone from newborn to senior with better hearing, and provide every patient with the highest quality of care. To this day, Dr. Davis—and her colleague, Dr. Ashley Brown— firmly believe that their patient-centered approach has enabled them to grow quickly and open additional locations to serve our area.
Davis Family Hearing has diagnosed and treated patients in West Central Florida for years. With offices in Hillsborough, Pasco, Hernando, Citrus, and now the Villages, you'll receive the same great care, the same great service, and the same warm, friendly environment in each and every office.
Dr. Brown and Dr. Davis are Board Certified in Audiology with the Certificate of Clinical Competence awarded by the American Speech-Language- Hearing Association. They are also Fellows of the American Academy of Audiology. All Davis Family Hearing audiologists hold themselves to the highest level of care and constantly seek education on the latest treatment in hearing and balance disorders. They are the leaders in hearing aid fittings, but they offer so much more. When a hearing device isn't enough, they can advise a patient on implantable solutions. And modern hearing instruments aren't the only tools in their toolbox either; each location uses specialized tests, including auditory brainstem response, otoacoustic emissions, visual reinforcement audiometry, and auditory processing disorder testing.
Davis Family Hearing offers a caring, professional environment for all of your hearing needs. And they are providers of all insurances, so call today to schedule an appointment.
To learn more about the medical, diagnostic, and other health care programs offered by Davis Family Hearing, call 1-800-610-0399 or visit www.davisfamilyhearingcom.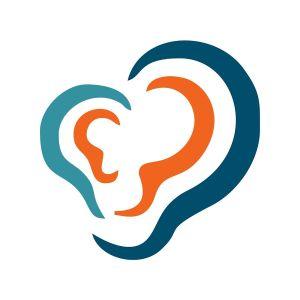 At Davis Family Hearing when we say "Our Doctors Make The Difference" we mean it. Specializing in audiology for all ages from newb…