Lately, I and others have begun to ponder these last couple of weeks in comparison to last year. Looking back, it seems like a lifetime ago, yet it was only 12 months ago. What a year. It's as if we have been in a time machine where the crazy bits were thrown into a blender and mixed with lemon juice. It's very tart, and we're still not sure if we like it or if we ever will, but there is time to figure out what to do and I have an idea.
Find something to do with your time. Volunteering is always a good opportunity and there are many wonderful organizations in our community, but if you have the heart and compassion, you could be a caregiver and get paid for it. "Life is what happens to you while you're busy making other plans." – John Lennon
I recently performed an interview with one of our caregivers at Home Instead and thought it would be an interesting read.
How long have you been a caregiver with Home Instead? Almost a year.
Were you a caregiver before coming to Home Instead? I had worked for other companies, and at the time I was working as a private caregiver. Home Instead was also working with my client and was looking for someone to fill a certain shift. So, I applied for and got the job.
What made you want to be a caregiver? I'm just good at it. I love caring for people and hope that if my mother, grandmother, or even myself needed services, that it would be someone who cares about people.
What do you like most about being a caregiver with Home Instead? I really like watching my clients get better, whether emotionally or physically. If they were in rehab and came home without being able to do much, but by building a relationship with them, we work together and they improve and can do most of the things they used to be able to do. Building the relationship is very important and this is the main focus of Home Instead.
What would you tell people who are thinking about becoming a caregiver? I would say, go for it. Just try it. It's a good job. It's fulfilling and you feel good when you get home knowing you were able to help some live a better quality of life.
Share about a special connection you have had with a client. How have you benefited from being a Caregiver? I had a client that came home from rehab unable to do the simplest tasks for themselves and they were sad. As we got to know each other and our relationship grew, the trust and genuine care for each other also grew. Then my client started getting better. My client was able to start doing more and more things that made them happy meaning a better quality of life. When I'm with my clients, I bring my "funny sense of humor." This and the building of the relationship and trust have a lot to do with helping people live a more fulfilled life.
This is just one of our caregivers at Home Instead, but it is true among so many. Now you're probably thinking, "I don't know anything about caregiving," when you may know quite a lot, but don't realize it. You may also be thinking, "I'm not going back to school for medical certification at my age." Guess what? As a home health aide, most places do not require medical certification like a CNA, (certified nursing assistant). A home health aide, (caregiver), has the opportunity to provide companionship, meal preparation, light housekeeping, medicine reminders, transportation, and in certain circumstances, provide standby assistance with bathing, or help with bathing, dressing, and other activities of daily living.
I am willing to bet that most of you who are retired would like something to do part-time and get paid for it! You can make a difference in a senior's life keeping them happy, healthy, and safe in their own homes. Just think about it. You could "un-retire" yourself. Call (352) 249-1257 if you would like more information.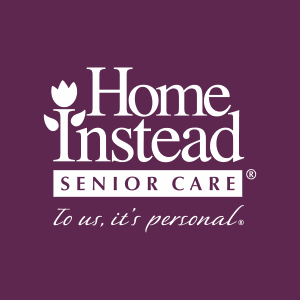 As your parents and grandparents age, they may want and need additional companionship and help around the house.​ Home Instead Senior Care&reg…