Deadline looms for Betz Farm bidders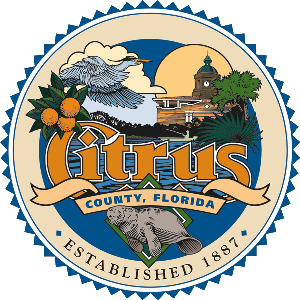 And the winner is…
The three prospective buyers of the 350-acre Betz Farm property in Crystal River have until 5 p.m. Friday to submit "best and final" offers for the property.
The bidders are: Charles Michaels Inc./Carlos Beruff representing Medallion Homes from Sarasota ($6 million offer), Lecanto Properties, LLC – of which local developer Steve Tamposi is general partnership manager – ($5.5 million) and Tampa-based Sweetwater Group ($5.5 million).
County commissioners Tuesday seemed poised to go with the higher $6 million offer. But the board decided to give the other two bidders more time to counter-offer.
Commissioners plan to use the proceeds from the sale to build a new animal shelter.
County commissioners in 2017 voted to approve the Betz site as surplus property for eventual sale.
The property north of Turkey Oak Drive was appraised in 2020 at $5.38 million. The land has been sitting undeveloped for years and considered a choice prime economic development site because of its connection to two major highways – State Road 44 and U.S. 19.
The Suncoast Parkway will eventually extend to U.S. 19, making the property even more desirable to developers.
Interestingly, the Tamposi family once owned the property. They gave it to the county in 2003 in exchange for Citrus Hills impact-fee credits.
Commissioners Tuesday said it's Tamposi's reputation for quality developments that made his $5.5 million attractive. But even though less is known about the highest bidder, they agreed the $6 million offer is equally attractive, they said.
The intent by bidders is to build single-family homes on the site.
Citrus County received the 350-acre Betz Farm property north of Turkey Oak Drive in 2003 and it has sat vacant ever since.
County commissioners last year said that makes no sense, especially since the site near Crystal River is in a prime development area and it is now a red-hot market for commercial property and expressed their willingness to accept offers for the property.
Development of the Betz Farm tract has been bandied about for years. During a goal-setting workshop in 2006, county commissioners discussed setting aside the property for affordable housing.
But that never got beyond the discussion phase.