Citrus jobless rate up 0.2% in May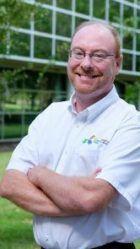 Citrus County's unemployment rate for May was 3.5 percent, up, 0.2 percent from a month earlier, according to data released Friday by the Florida Department of Economic Opportunity (FDEO).
Here are highlights:
Citrus County's labor force increased by 374 over the month to 47,858.
The number of employed rose by 253 to 46,182 and the number of unemployed increased by 121, to 1,676.
Compared to May 2021, when the unemployment rate was 5.6 percent, the county's labor force rose by 256, there are 1,256 more employed and exactly 1,000 fewer unemployed.
Citrus County tied with Hamilton County for third highest in the state. Highlands and Putnam had the highest rates at 3.6 percent and Monroe County the lowest at 1.5 percent.
Florida's unemployment rate for May was 2.5 percent down from 2.4 percent in April.
"While we continue to see historically low unemployment numbers, area businesses are growing and hiring and training at a very fast rate," said Dale French, CareerSource Citrus Levy Marion (CLM) executive vice president.
The CareerSource CLM will sponsor a Citrus County Job Fair from 3:30-5 p.m. June 21 at the College of Central Florida's Citrus Campus in Lecanto.