In her 34 years as an obstetrics nurse at Citrus Memorial Hospital, Eva Hogan helped deliver thousands of babies. She delivered babies who became prominent county leaders – and their babies. She delivered her own granddaughter. After she retired from CMH in 2009, she continued nursing – this time on the other end of the spectrum as a hospice nurse, caring for people nearing the end of life. She worked until she was 78 years old and only left because she was needed to care for her husband of 59 years in his final illness. In her 40-year career, she never stopped caring for others – and gained a large number of friends and admirers along the way.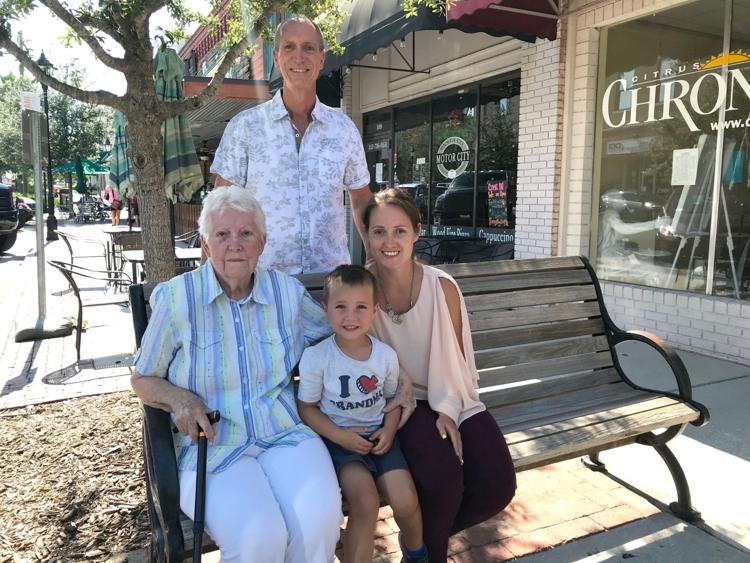 Now 84, the Nurse Appreciation Legacy award winner reflected on her career and life.
"When I graduated from high school in 1953 in St. Petersburg, they had something called 'diploma schools.' Nursing students would live at a hospital for three years while they got their training. It was a very strict program. I wanted to go but it cost $400, which was a lot at the time. I was the oldest of five and didn't want my parents to spend that money on me," she said.
Hogan worked for an attorney, then in insurance, and got married in 1957. She had three sons in quick succession. When her youngest started school, she earned an LPN and started working at BayfrontMedicalCenter in St. Petersburg, a 700-bed trauma facility.
When their boys were nearing high school age, the Hogans decided to move to CitrusCounty. They had camped often at Trail's End in FloralCity and felt the quieter lifestyle offered a better option for their children.
Hogan applied for a job at CMH but never heard back, so she started working in Ocala. She later found out that teenage boys aren't good message takers – but that her husband did a good job in interviews.
"Sylvia Blasband was assistant director of nursing at CMH at the time. She had called me several times to set up an interview, but my kids never gave me the messages," she said. "She finally reached my Charlie, my husband, one day while I was at work. She actually interviewed him about me and offered me a job! I never even had an interview with her."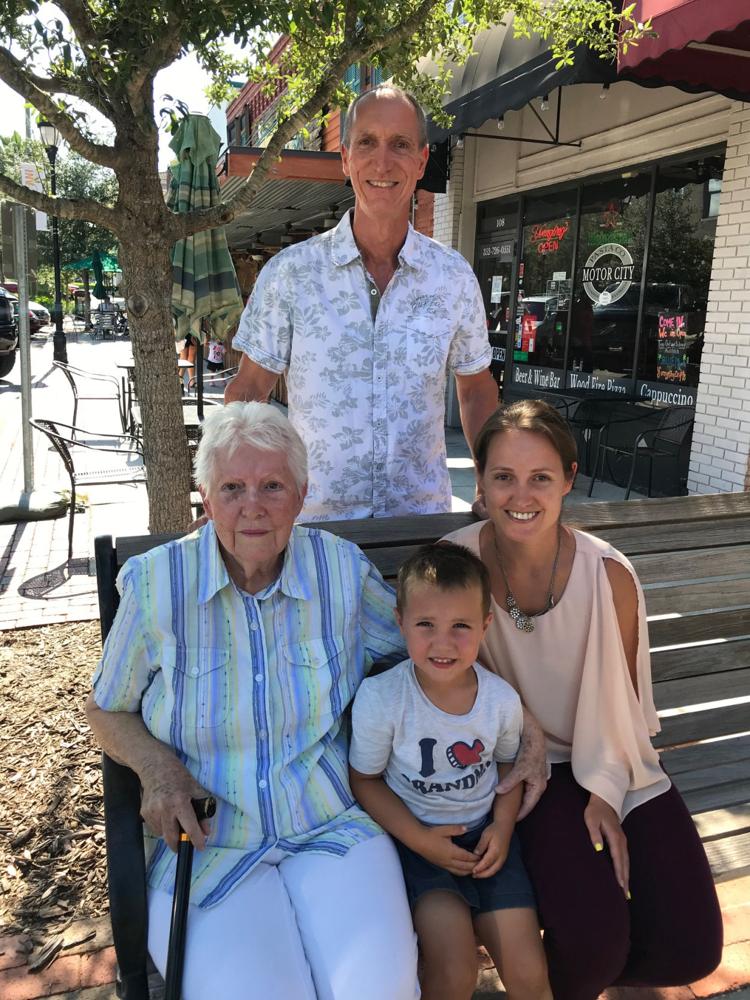 She started at CMH in 1975 as a labor and delivery nurse. At the time, CMH only had two nursing stations. Obstetrics patients were mixed in a unit with heart attack, stroke, and other patients.
"Everybody knew everybody," she said. "We only delivered 12 babies a month those first few years, the county was so small. But we were ahead of the big hospitals in some important ways."
Early on, CMH allowed families in the delivery room with the birthing mother, something larger hospitals did not do until later. The hospital also allowed open adoptions, where the adoptive parents could be in the delivery room. Sadly, but importantly, the hospital took special care of stillborn babies, bathing them, letting the parents hold them, and taking photos. But, in the days before epidurals, childbirth was very difficult, and nurses needed to support their obstetrics patients. Hogan used her own, not very pleasant, childbirth experiences as a reminder to be empathetic.
"I had my babies in a Catholic hospital with nuns. Let me tell you, that wasn't fun," she said. "I always wanted to show empathy to my patients.
"I remember seeing one patient several years later. She told me that as long as she could see my blue sneakers, she knew everything would be OK."
Hogan went back to school in 1976 to earn her RN. In 1980, she was promoted to nurse manager of obstetrics. She continued her education and innovating to help her patients.
In 1986, Hogan and Helen Sells, another long-time CMH obstetrics nurse, became certified in obstetrics nursing. Then, they went to DukeUniversity for a three-day program, getting certified in childbirth education. They started the first childbirth classes at the hospital – a class that was almost too successful.
"We had 100 people in our first class, including patients and family members," she recalled. "Mr. Blasband (former CMH chief executive officer) said we couldn't do the class because we were breaking the fire code. We broke it up to two classes. We had a lot of fun during that time."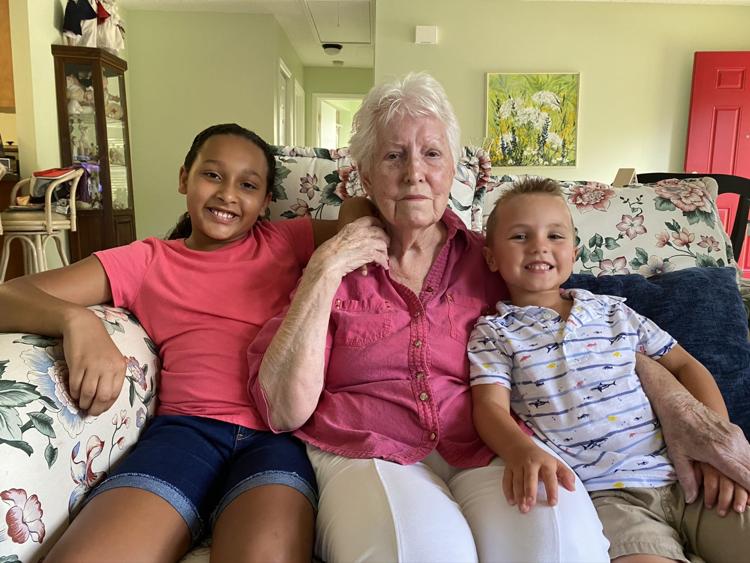 In 1987, Hogan decided she wanted to get back to the bedside and stepped down as manager.
"I wanted to focus on patients, not paperwork," she said. By 2009, she needed a job that was less physically demanding, retired from CMH and went to work as a case manager for Hospice of CitrusCounty (now VITAS Healthcare).
"I kept working not because I needed to but because I loved working," she said. "I liked hospice because it is so hands-on with patients and their families. Death is a part of life; it helps that we can give people comfort."
When Charlie became ill, Hogan retired to take care of him. He passed away in 2016.
"We met when I was 17. He was the only boyfriend I ever had," she said. The couple had four sons, five grandchildren, and five great-grandchildren.
A fourth-generation native of St. Petersburg, Hogan's nursing career influenced her family. One son is a physical therapy assistant and her granddaughter, Hanna, who Hogan helped deliver, is a nurse practitioner in CitrusCounty. Hanna worked as an ER nurse at CMH before continuing her education.
"One day she said to me, 'grandma, how come everybody at the hospital knows you?' I said, 'remember it was a little tiny hospital when I worked there and most everybody had their babies there,' so many of them have kept in touch with me."
Hogan lives in Inverness and gets near-daily visits from former co-workers, family and friends. Dr. Trifon Dalkalitsis, who was an OB/Gyn in Citrus County for many years, calls monthly to chat. She is thankful that she is still remembered.
"I really enjoyed my nursing career and I'm glad I persevered," she said. "I was overwhelmed to get this award. At 84 and out of nursing for so long, I'm just grateful people still remember me.
"I know I helped many women have a safe delivery and I did it because I enjoyed it. I feel very blessed."