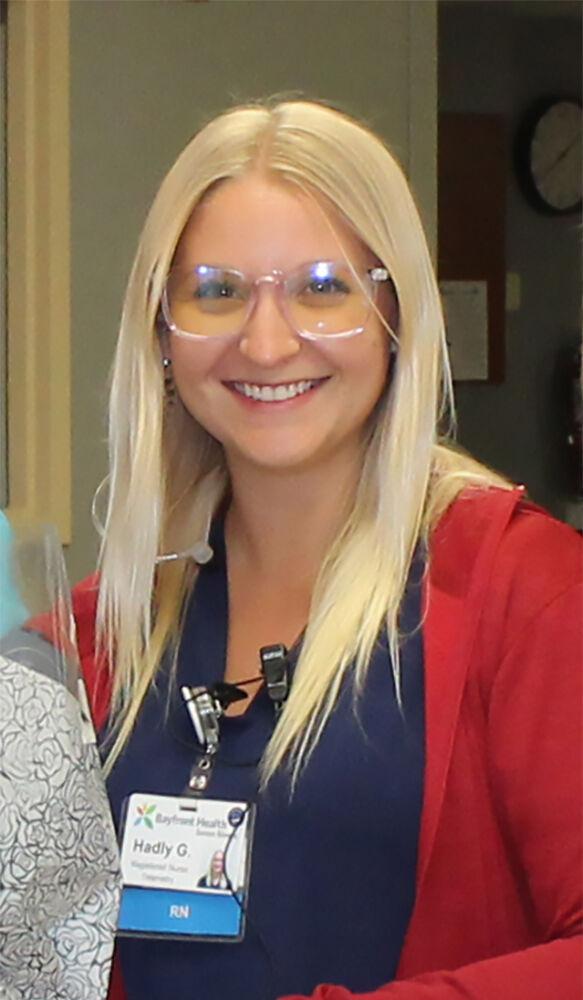 Hadly Gilman has never experienced nursing without a pandemic going on. Because of COVID-19, this young woman's first year as a nurse at Bayfront Seven Rivers has seen her caring for post-surgical patients, and those with COVID-19, heart conditions, COPD, and a variety of other ailments. Despite jumping into the deep end of the patient care pool, Gilman's dedication and positive outlook has earned her praise – and a Nurse Appreciation award.
"Hadly is the definition and perfect representation of what anyone should look for in a nurse," said her nomination. "She's caring, compassionate, empathetic, competent, hardworking, intelligent, and really goes the extra mile to show you she cares. She always has a smile on her face and her fun, happy energy makes anyone around her feel warm and safe. She can diffuse stressful situations and always takes an interest in her patients and treats them with the utmost respect. I have never in my career met a more pleasant nurse. Every patient at Seven Rivers Hospital that made their way to Hadly had nothing but great things to say about her. She is without a doubt one of the best nurses I have ever met, and I know she will go very far in her career."
"My first week out of orientation, my boss said, 'I can't wait for you to see how nursing is without COVID,'" said Gilman. "But this has been such a great learning experience and my coworkers have been so supportive. For me, nursing has been great so far."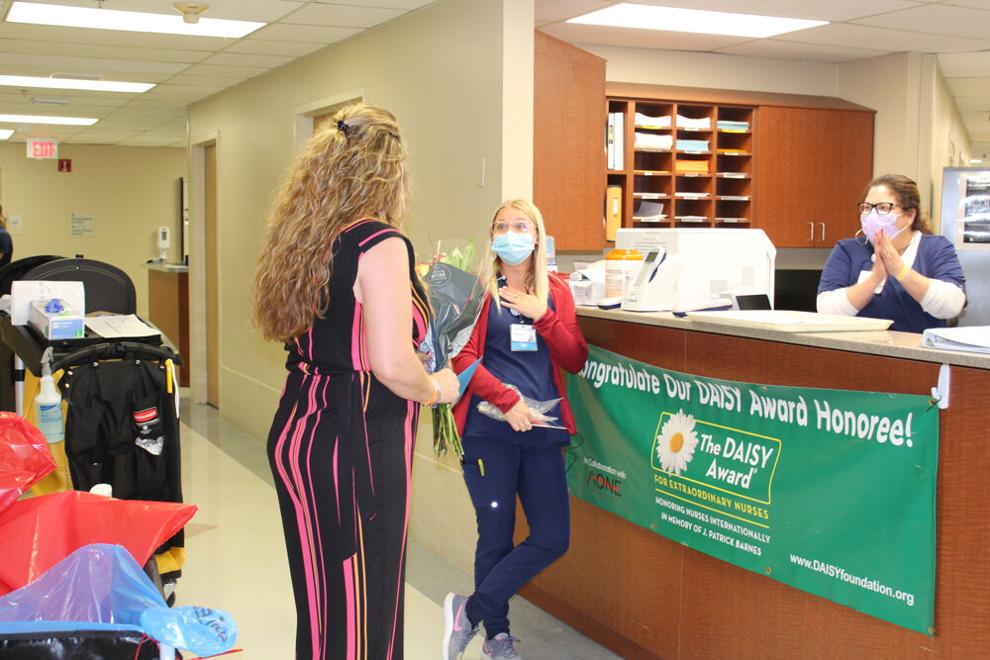 Born and raised in Citrus County, Gilman wasn't interested in a nursing career at first. After graduating from Crystal River High School, she stayed in the area and took college classes while she tried to determine what career path to follow. Then, she had a baby, and her priorities changed.
"I needed a career with options," she said. "I've always been good with people and love everything medical, so I gave nursing school a try. Halfway through, I knew I had made the right choice."
She got a job at Bayfront Seven Rivers and worked in registration, then in the lab, while attending nursing school at the College of Central Florida.
"Seven Rivers was so supportive of me. They let me schedule my work hours around classes and exams," she said.
When the pandemic hit and schools closed, Gilman took the last half of her coursework online, interned at Seven Rivers, and then, in August 2020, was hired as a nurse on the same unit which, under normal circumstances, would be a telemetry unit for patients who have had heart or other surgical procedures.
Because one portion of the hospital had to be reserved and contained for COVID-19 patients, Gilman's unit got a variety of cases.
While her unit did not take COVID patients, Gilman at times worked in the COVID unit. Her own experience having COVID-19 helped her understand what her patients were going through.
"I contracted COVID in October. We had an outbreak in my family," she said. "I was pretty sick for five days and afterwards didn't feel quite right for about a month.
"As healthy as I am at age 25, I felt worse than I ever have," she added. "After two weeks, I came back to work and did some shifts on the COVID unit. It was hard to watch my elderly patients suffering, knowing what they were experiencing. My heart was with them as I cared for them."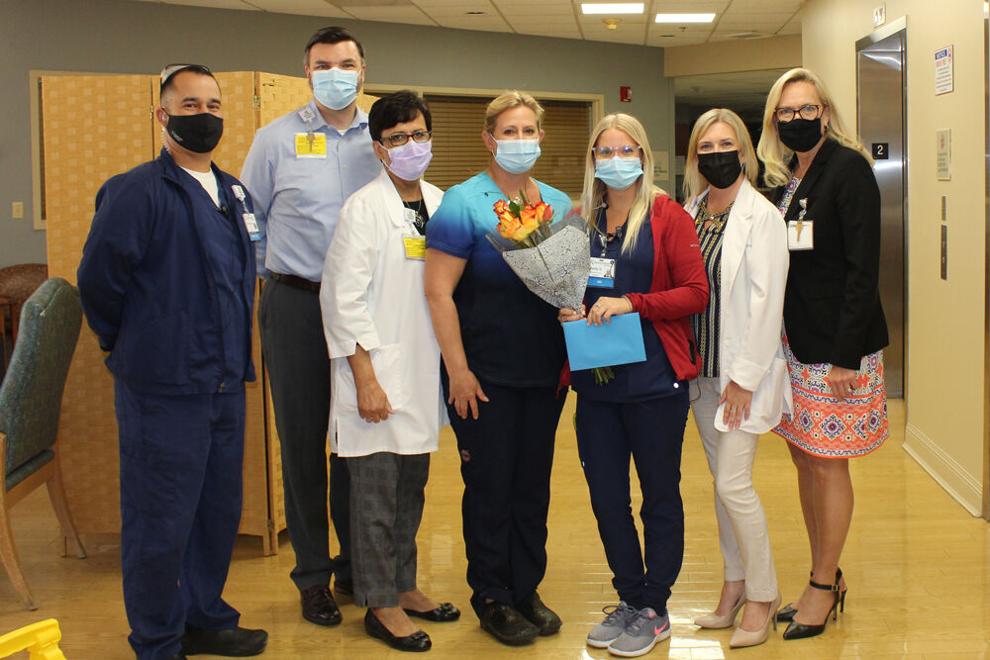 While several members of Gilman's large family got COVID, her three-year-old daughter, Camryn "Cami", did not.
"We all quarantined, and my father helped with Cami so I could stay distanced from her. Fortunately, everyone recovered," she said.
Having a large family nearby makes Citrus County home for Gilman.
"I have the best family; they are so much help with my daughter," she said. "Citrus County is a wonderful place to raise kids."
Gilman enjoys boating and fishing, theme parks, spending time in family and friends' pools and, of course, spending lots of time with Cami. She is studying for her bachelor's degree in nursing and hopes to complete it by October.
The Nurse Appreciation award came as a complete surprise to her.
"I work with amazing nurses. They have been so helpful to me and create a great environment to be able to help people," she said. "The sense of teamwork on my unit is one of the best things I ever experienced.
"I try to stay as positive as I can and, being a newer nurse, try to be there for my coworkers," she added. "And I love my patients as if they were my own family. I guess that reflects on my care of them."